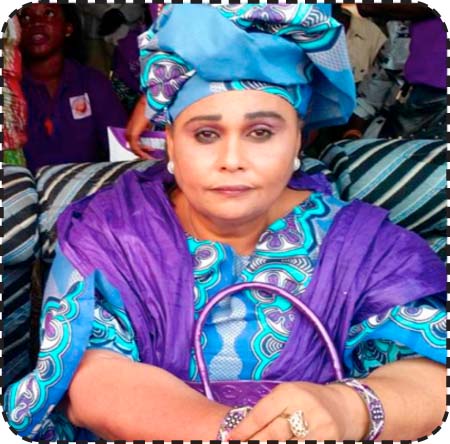 Alieu Ceesay, a senior bailiff, yesterday testified in the case involving Tina Faal before Magistrate Kebba Baldeh of the Banjul Magistrates' Court.

In his testimony, he told the court he works with the judiciary as a Senior Bailiff, adding that he is attached to the office of the Sheriff.
Mr Ceesay further stated that he had been working with the judiciary for twelve years.
He adduced that the Sheriff is responsible for executing court orders, and the sale of properties.
He was asked by the prosecuting police officer, Inspector Sarja Sanyang, whether he could tell the court what transpired between him and O' Corporation on 3 July 2000.
Antouman Gaye, who was representing the accused along with Combeh Gaye, raised an objection.
He argued that the witness was not working with the judiciary in 2000 because he told the court he had been working for the judiciary for twelve years.
His objection was sustained by the court, and the prosecutor was asked to rephrase his question.
Mr Ceesay told the court he knows O' Corporation, adding that it was the highest bidder, and that his office had something to do with the company.
He further testified that an auction sale was conducted, adding that before an auction sale takes effect, they would have the property attached after the due date to sell the property.
Mr Ceesay added that it was done for an aircraft Boeing 747.
At this juncture, prosecutor Sanyang applied for an adjournment, because he had some other engagements.
Lawyer Antouman Gaye did not object to the application to adjourn the case.
Magistrate Baldeh subsequently adjournment the case until 8 November 2016.
Sub-inspector Bojang assisted Inspector Sanyang to prosecute the case.
Read Other Articles In Article (Archive)