May 5, 2021, 12:24 PM
Gambling is becoming a fast-rising enterprise for many of the youth in The Gambia these days. Walking through the streets, one would observe that the number of gambling and betting chaos have proliferated beyond imagination.
May 4, 2021, 11:11 AM
National security has been the buzzword in International Relations since the times of the formation of nation-states.
May 3, 2021, 10:52 AM
Mr. President, since you assumed the high Office of the President in 2017, The Gambia has made significant progress in world ranking in terms of press freedom in Africa and the world in general.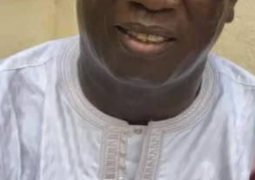 Apr 30, 2021, 11:00 AM
Dear Brothers and Sisters this year we again Mark yet another mile stone in celebrating  the day when workers fought and died in pursuance of their rights.