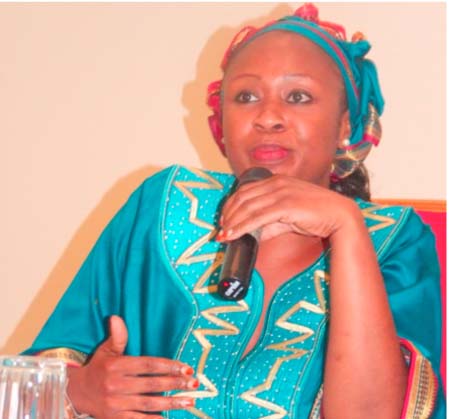 (Issue Tuesday June 28 2016)

The National Assembly members recently passed The Gambia Law School Bill 2016.
Tabling the bill before deputies, the Attorney General and Minister of Justice, Mama Fatima Singhateh, said the Gambia Law School Bill 2016 was brought to the Assembly in 2015.
She said when it was due for assent it was brought to the attention of the President to be assented to under section 100 sub-section 3 of the constitution of The Gambia 1997, but he (the President) deemed it fit to return it to the National Assembly for reconsideration and recommendation.
One of the reasons the bill was taken back to the National Assembly was to ensure that "section 5 is compatible with section 5 of the Legal Practitioner's Act" that has just been enacted.
"This provision, under section 5, deals with the reconstitution of a council to ensure that it makes provision for the inclusion of the Director General of the Law School and the Dean of the Faculty of Law of the University of The Gambia. That was the reason the bill was brought once more to the house," she said.
The Justice Minister further told lawmakers that the bill was brought before the National Assembly last year to ensure that they established the Gambia Law School as a legal entity, and it makes provisions for a noble legal entity in The Gambia.
It was also for the appointment of Director General of the Law School, and also ensure that it has satisfactory legal framework that would ensure the proper functioning of the law school, she further stated.
Seconding the motion was Hon. Seedy Njie, Nominated Member, who said the Attorney General and Justice Minister had indicated in good capability the amendment as she had proposed, and also highlighted the reasons for the bill to be passed by parliament under section 100 sub-section3.
"I want to commend the Hon. Minister and the President as it is laudable and for the Justice Minister to realize that certain issues are fit to be included in this bill and advised that the bill be returned to parliament," he added.
Hon Njie said they were told that the amendment on the Law School Bill under section 5 sub-section 1 is included.
"It was elusive dream for most Gambians to acquire LMD degree anywhere in the world talk less of acquiring Bachelor's degree in law at home soil, and majority of them are sponsored by the government."
Read Other Articles In Article (Archive)