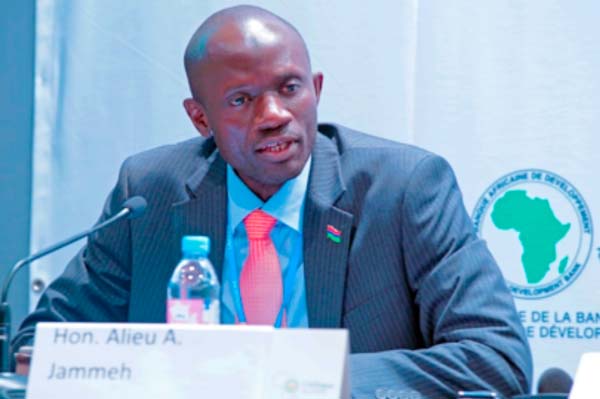 Alieu K. Jammeh, Minister of Youth and Sports, has hit out at CAF match officials regarding their performance in the wake of Gambia's 2-1 loss to Mauritania in their first leg clash in the Africa Cup of Nations qualifiers played in Nouakchott on Friday.
Minister Jammeh said it is high time CAF began to take necessary actions against bad refereeing, adding that "bad refereeing is destroying our football in Africa".
He stated that everybody agreed that it was as a result of bad refereeing that The Gambia lost to Mauritania in the first leg.
"The Gambia scored a clear goal that was wrongly disallowed and there was additional time given unnecessarily and that immediately Mauritania scored their second goal the match was declared ended by the referee," he expressed concern.
He therefore called on CAF to take necessary action against the Liberian referee that officiated the Mauritania-Gambia game in Nouakchott.
"Bad refereeing can kill football and the enthusiasm of footballers," he pointed out, saying: "Imagine, we are putting in millions of dalasis and people travelling all over the world to come and play just for bad refereeing to destroy all of that; it is unacceptable".
Hon. Jammeh said the Liberian referee had done "disservice to Africa and African football and to himself as an African and should be ashamed of himself".
"It is a disgrace that a referee of his level would make such poor decisions," he further said, pondering why such an African could take such "wrong decisions".
Read Other Articles In Article (Archive)