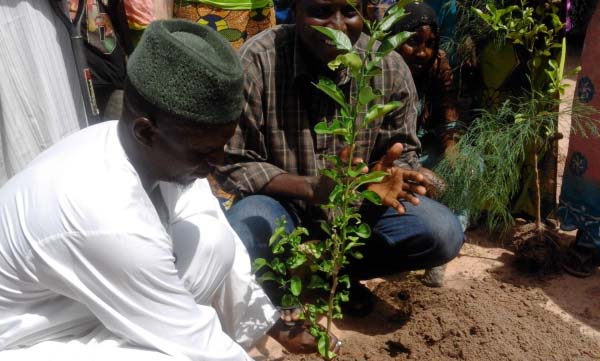 Wonder Years Centre of Excellent (WYCE), in collaboration with the Department of Forestry and the village development committee of Madina Salam village, recently embarked on tree planting exercises at the village.

Speaking on the exercise, Lamin Bajo of the Department of Forestry said tree planting protects the environment thereby protecting the flora and fauna.
He affirmed that tree planting is the only way to combat deforestation and desertification and it naturally increases rainfall.
"We all know that without adequate rainfall, agricultural production would be very low and when that is the case more food have to be imported from the outside The Gambia and that is very costly," Mr Bajo said.
He explained that planting more trees will lead to more rainfall, consequently, there would be good farm produce and that will bring healthy development to the country.
Lamin Jamba Jammeh, councilor of Kombo South, called on the community of Madina Salaam to reduce cutting down trees.
"Continuous cutting down of trees damage the forest and even affect the wild animals living in the forest," he said.
"The importance of trees is even mentioned in the Quran because it is stated therein that anybody who sits in the shade or eats the fruit of a tree, the reward goes to the person who planted the tree. Therefore, let us all join hands to plant more trees."
Bakary Sonko, a native Madina Salam, said since 2003, WYCE has been collaborating with the village to plant more trees because "there is no human existence without trees".
Read Other Articles In Article (Archive)