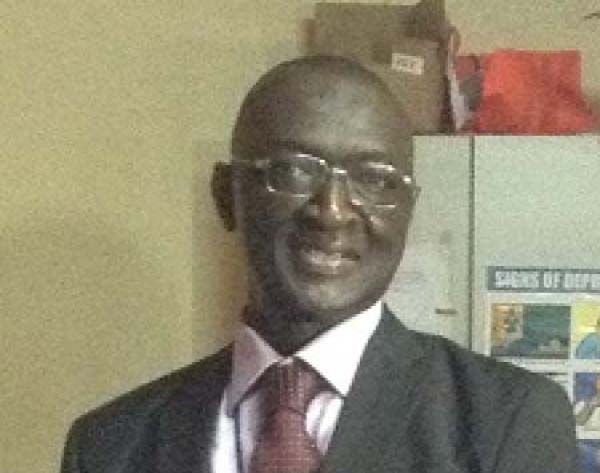 As part of their Annual Millennium Award, Trust Bank Gambia Limited, a Gambian-owned bank, Thursday awarded ten outstanding students, who performed extremely well in their Grade 9 exams for 2016 WAEC.

The ten students, six female and four male, were each awarded five thousand dalasi, a tablet and a certificate respectively.
Mary Upper Basic School, which produced the highest number of students was awarded a twenty thousand dalasi cheque, and the best student was awarded ten thousand dalasi.
In her keynote address, the Minister of Basic and Secondary Education, Claudiana Cole, said the event was aimed at supporting the education sector and has been going on for many years now.
This award ceremony was a clear demonstration of the importance Trust Bank attached to its corporate social responsibility in complementing government's efforts to providing quality education for all.
"I, therefore, want to register my profound gratitude to Trust Bank management for this laudable initiative, which has been sustained over a period of time," Minister Cole said.
She noted that it is common knowledge now that Education is a tool for sustainable development, and a means to eradicating poverty, therefore, any effort aimed at the attainment of these goals should be highly appreciated and vigorously pursued.
"I wish to congratulate the awardees on their enviable performance, but also urge them to maximally utilize the support being provided under this scheme as it opens a critical path in their lives as students towards sustainable development and poverty eradication."
Also delivering a speech was Demba Sawaneh from WAEC, who said excellence is a watchword for WAEC as they seek excellence in their work and they also value and reward excellence.
At every annual council meeting, the top three candidates by performance in the WAEC member countries are recognized and rewarded.
In delivering a statement, Ibrahima Salla, Managing Director of Trust Bank Limited, said the day was meant to recognise and honour the top ten outstanding students from the Grade 9 exams.
"It is with immense pleasure that I congratulate all our prize winners, as well as those who narrowly missed out for putting up such hard work in their educational pursuits, resulting in excellent performances.''
He said among the purposes of the event was to help promote quality education, and to also acknowledge and celebrate the achievements of these hard working and deserving girls and boys.
He expressed gratitude to the West African Examinations Council (WAEC) for always providing them with a list of the top ten outstanding students for the year.
He recalled that in the history of the event, Gambia Methodist Academy has always topped the list, with the highest number of awardees and also the most outstanding student.
"But interestingly enough, that trend has changed this time around. We have seen other schools such as ABC Upper Basic School, Kaur Upper Basic School and Sangajorr Basic Cycle School making the list for the first time."
He thanked parents, teachers, and WAEC for molding these students to this level.
Read Other Articles In Article (Archive)