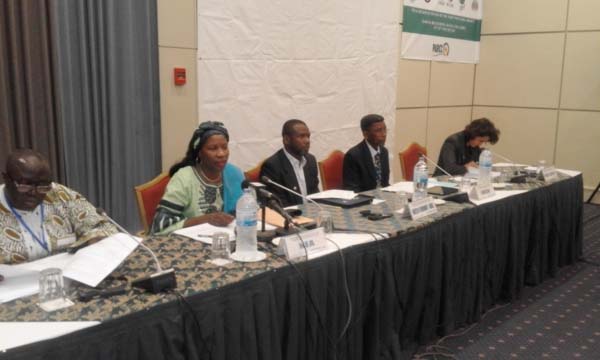 Environment and climate change stakeholders from the sub-region and beyond are holding the final regional meeting for the development of adaptation strategies and policy recommendations for protected areas resilience to climate change.
The four-day convergence was organised by the National Environment Agency (NEA) in collaboration with organisations like PARCC, IUCN, UNEP-WCMC, FIBA, WWF and Wetlands International.
The programme aimed at rendering assistance to vulnerable protected areas in West Africa against the impacts of climate change by developing strategies and tools to improve effectiveness of management.
Speaking on the occasion, Lamin Jawara, permanent secretary at the Ministry of Environment, said The Gambia has shown great commitment to the protection of the environment as key component of sustainable development.
He said The Gambia government continues to create an enabling environment to address climate change and natural resource issues in line Vision 2020 and other national sectoral policies such as the Gambia Environment Action Plan.
Madam Ndey Bakurine, director general of NEA, said in West Africa, the GEF project focuses on climate change and protected areas.
The project is being managed by UNEP World Conservation Monitoring Centre UNEP-WCMC which developed the project proposal and secured co-financing.
The implementation of the project started in 2010.It has a total budget of $15.6 million of which $3.5 million is GEF funding and $12.1 million partner co-financing.
The geographic scope of the project cover 5 core countries in West Africa: Chad, Gambia, Mali, Sierra Leone and Togo.It also involves additional 3 countries which are also involved in activities relating to transboundary conservation: Burkina Faso, Cote d'Ivoire and Ghana.
"This project represented a significant body of work being implemented across a wide geographic area," the NEA director general said."There are potentially huge benefits to the whole West Africa region from using the strategies and tools being developed to increase the resilience of protected areas from climate change."
Madam Dr Ellice Bill, IUCN regional director, said the project has developed scientific tools and methodologies of adaptive climate change.
Read Other Articles In Article (Archive)