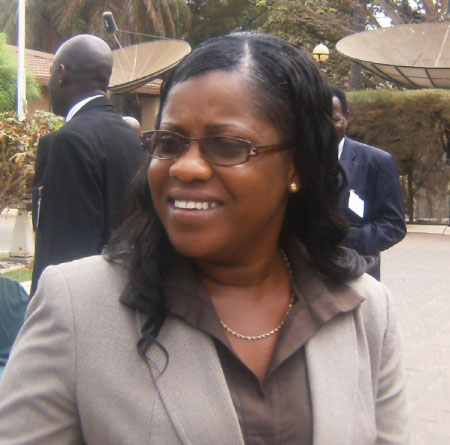 As part of its efforts at maintaining peace and security within the Tourism Development Area, The Gambia Tourism Board (GTB) recently donated five motorbikes to the Tourism Security Unit (TSU) at a ceremony held at its head office in Senegambia.
Speaking at the handing-over ceremony, Ben Roberts, director general of the GTB, said the gesture was part of efforts by his department to complement the TSU in doing their work effectively.
"We donated these motorbikes to try to prevent harassment of tourists from bumsters," he said, adding that the motorbikes will address "the challenges we face with the industry".
The tourism director noted that his department is working to have a good collaboration with the TSU.
"We would need better support from the tourism industry and we hope that the provision of these motorbikes will help us to address issues in good manner.
"We expect to have better and wider coverage within the Tourism Development Area, especially the beaches where these motorbikes will have better mobility."
Mr Roberts called on the TSU to take care of the motorbikes, adding that his department will give a lot of support to the GTBoard in terms of maintenance. Also let us take care of them so that the maintenance service will not be frequent.
"I would like to thank the Ministry of Tourism and Culture and in particular the Minister for her continued dedication to support tourism. There is an expectation that tourism contributes more to GDP."
Omar Darboe, Commanding Officer at the TSU, in receiving the motorbikes, thanked the Gambia Tourism Board as well as the Ministry of Tourism and Culture for this wonderful gesture.
He said the GTB is doing a lot for the TSU and the tourism sector.
"The provision of these motorbikes will help the security to do their work," the TSU boss said, adding that they will continue to do what is expected of them.
Read Other Articles In Article (Archive)