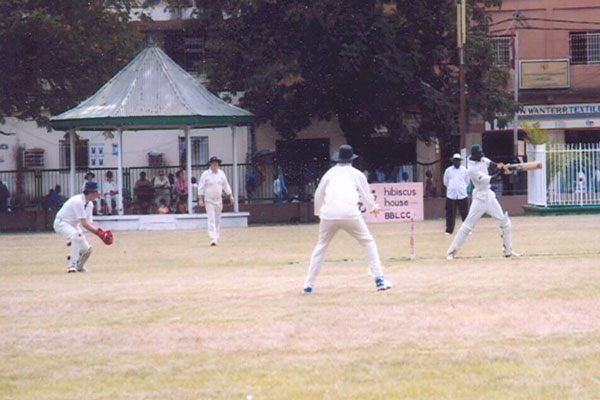 The five team national Cricket League has taken on a new dimension with the top three teams vying for the title following the completion of the first round over the weekend.
After the completion of four games, Asia XI, Veterans and Jewel of India are all level on 9 points.
Jewel of India, who clashed withGPA in the last game of the first round matches last Sunday at the July 22ndSquare, won the battle after by five wickets.
They bated for 6 wickets in 18 overs and recorded 126 runs. Musa Sillah took three wickets in 5 overs and Kaian scored 20 runs.
Falling GPA scored 125 runs in 30 overs and 8 wickets with Peter Campbell marking 21 runs in his name.
GPA are still on 3 and Wallidan are last with no points so far in this contest.
The second round games are expected to commence this weekend.
Read Other Articles In Article (Archive)