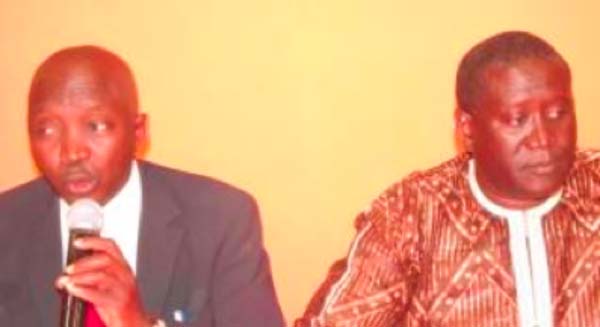 The Gambia has been chosen as a pilot country in West Africa to use mobile technology for data collection by the United Nations Economic Commission for Africa (UNECA), leading all five countries chosen in Africa for the pilot project.
Speaking on Thursday at the demonstration of the developed technology, which was launched on 19 December 2014, at Boabab Resort in Bijilo, Momodou Lamin Fadia, ITC Director at The Gambia Bureau of Statistics (GBoS), said the objective of the pilot project is to improve the timely production of data on the continent, hence improve data quality and relevance.
He added that to meet this objective, GBoS, in collaboration with the National Training and Research Institute (ITC-UTG), developed various tools to meet that objective.
Mr Fadia noted that the objective of the software is to do away with paper collection of data, and to be able to produce data on a timely basis.
One could make mistakes in the field during data collection, but with mobile technology, the data are entered directly into the device rather than taking a pen and scratching, he explained, adding that one could just edit, with the use of mobile technology.
They would use GSM technology to transfer the data from any location within the country, he went on, adding that people using the data could have access to it immediately after entering it.
Dr Momodou Jain, ICT Dean of the University of The Gambia, described the country being chosen as the pilot country in West Africa as a challenge.
"If we are to prevail as a country we should be prepared to take the challenges," he remarked, adding that the UTG as an institution of higher learning in the country should take the lead in research, dissemination of knowledge and community service.
As a country, The Gambia needs statistics of everything so the nation could know the way forward, he highlighted, adding that he did not want them to be buying technology all the time.
Statistics should be cross-cutting in all areas be it public or private, he pointed out, adding that every sector needs to have a statistician.
"Every sector needs a planning unit and in that we can plan for the short, medium and long term," Dr Jain further stated, adding that they know they have succeeded in this project, and would now work on training enumerators to do data collection better and faster for GBoS.
He said the new IT development would help GBoS in collecting and preserving data with less error.
Read Other Articles In Article (Archive)