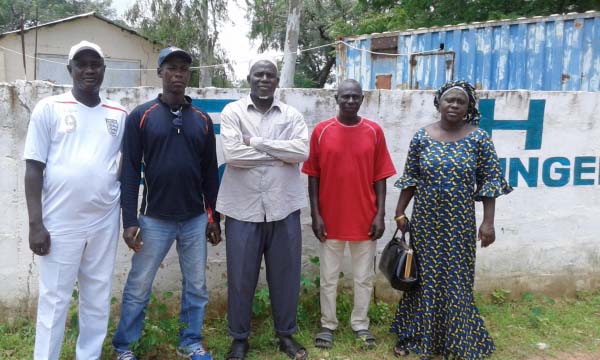 The Association of Non-Governmental Organisations (TANGO), with support from Action Aid International The Gambia, on Friday started a two-day tour to member organisations in North Bank and Lower River regions.

The tour was to gather firsthand information on the activities the organisation has been implementing and to have discussions with the beneficiaries.
The tour officials visited Agency for the Development of Women and Children, Njawara Agricultural Training Centre, and 4H The Gambia project sites in North Bank Region. Freedom from Hunger Campaign in Lower River Region was also visited.
Speaking at the different sites, Kebba K Barrow, TANGO programme officer for networking, said networking and information sharing among NGOs is crucial in the formulation of project proposals that would address the development needs.
He lauded Action Aid for its continuous support to TANGO in creating more public awareness on policy issues, social accountability and transparency.
Tabou Sarr, programme officer for training, thanked TANGO members for their commitment in complementing the government's development aspiration and contribute to national policies.
Karamo K Kinteh, ADWAC project officer, thanked AATG for attaching great important on Early Childhood Development Education and women empowerment process.
Salieu Samba, advocacy officer at Njawara Agricultural Training Centre, said the agency is contributing to raising public awareness in preserving the forest cover.
NATC support farmers to have climate resilient seeds to enhance food production.
He said the centre established metal workshop to create opportunity for farmers to have easy improved cooking stoves as alternative means of protecting the environment from deforestation.
Read Other Articles In Article (Archive)