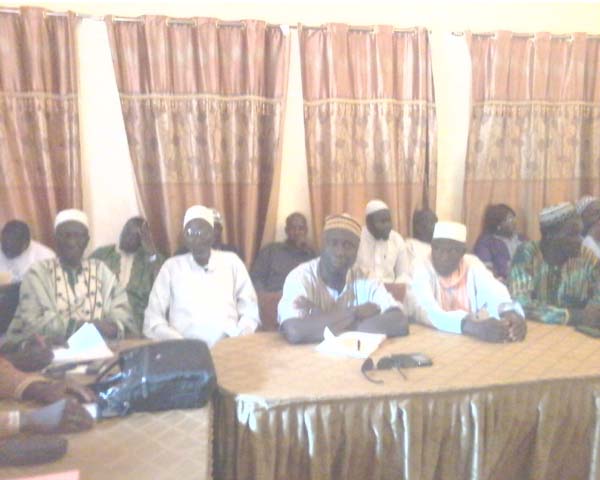 Stakeholders in the agriculture sector and district authorities recently met with the Governor of the West Coast Region to discuss the attainment of the Vision 2016 Rice Self-Sufficiency Agenda.
The move was to support the President in his drive to break the culture of food importation into the country.
Speaking at the meeting held in her office, Governor Aminata Sifai Hydara, reminded stakeholders that though the government is working tirelessly towards the realisation of the 'Vision 2016' initiative, the collaboration of all and sundry must be underscored.
She said stakeholders, district authorities, women leaders and young people could boost the potential of attaining national food self-sufficiency for The Gambia even by the target deadline of 2016, adding that President Yahya Jammeh has placed a high premium on young people to move national development.
The chief of Foni Bondali district, Bakary Dembo Badjie, the president of the Rice Farmers Growers Association, Alh Ebrima Beyai, and the women councilor all said salinity, cattle and small ruminants and sand intrusion and the non-availability of small farming implementss such as shine hoes, donkey carts, among others, are farmers' biggest  constraints.
They commended stakeholders in the agriculture sector for their technical support, and urged them to help in that direction.
The regional director of agriculture, Wandi Keita, said building the resilience of farmers is one strategy to achieve Vision 2016.
According to him, one hectare if properly managed could produce up to 4 tonnes, while stressing that Vision 2016 can be achieved.
Read Other Articles In Article (Archive)