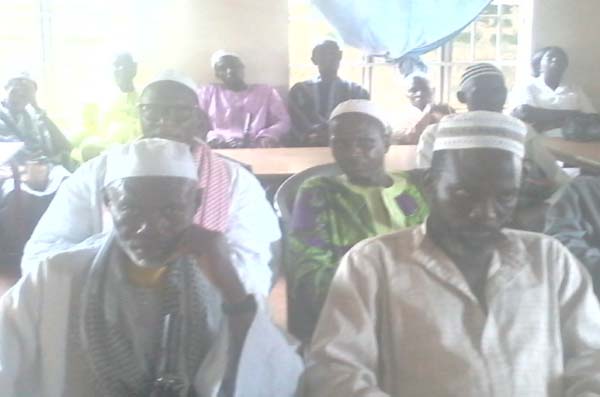 The health promotion and education directorate of the Ministry of Health and Social Welfare recently sensitized religious leaders and traditional healers in the West Coast Region on the Ebola virus.
The forum was held at the regional health team conference hall to build the capacity of the participants and sensitize them on the signs and symptoms of the Ebola disease.
Speaking at the sensitization session, the regional director of health services, Ngally Abubacar Sambou, underscored the importance of the sensitization exercise, adding that religious leaders can help sensitise the population on personal hygiene during their sermons.
According to him, traditional healers are sometimes the first point of call for most patients; therefore, building their capacity on the Ebola virus would enable them report any suspected cases to the nearest health facility.
The regional public health officer, Sandialy Trawally, called for concerted efforts in strengthening the surveillance system, while stressing that there is no need for panic and people should go about their normal business, but must remain vigilant.
The health promotion directorate officer, Dembo Fatty, said the signs and symptoms of Ebola are similar to some other conditions, and include vomiting, diarrhoea, sore throat, joint and muscle aches, stomach pain, headache, red eyes, and bleeding from body openings, which may be seen in some patients while stressing the need for personal hygiene through hand-washing at all times.
He advised them to avoid any direct contact with people suspected of having such signs and symptoms.
The regional health promotion officer, Lamin J. Jobarteh, and the senior administration officer, Musa Camara, both thanked participants for their turnout and urged them to make best use of the knowledge gained, and to disseminate the information in order to keep The Gambia free from Ebola.
Read Other Articles In Article (Archive)