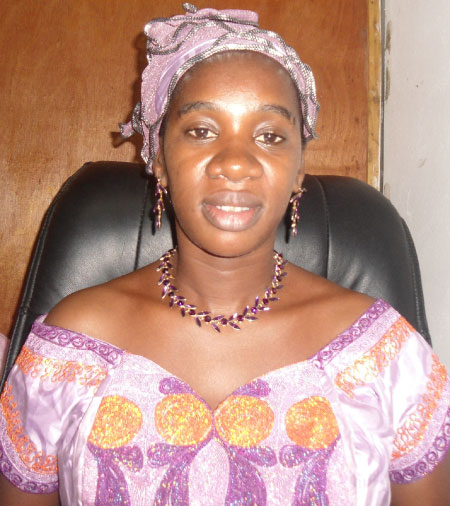 Welcome to another edition of Personality of the Week, the weekly column which profiles Gambian men and women of interest.
In today's edition, we bring you Binta Sey-Jadama, the Municipal Disaster Management Coordinator for Kanifing Municipality, and the only female Regional Disaster Management Coordinator in The Gambia.
Born in Kassa-kunda village in Kombo Central District of West Coast Region, Mrs Sey-Jadama went to primary school at Brikama Lower Basic School between 1987 to 1993. After passing the Common Entrance Examination Certificate, she went to Bottrop Senior Secondary School in West Coast Region. She graduated with the West African Senior Secondary School Certificate in 1999.
Between 1999 to 2001, Mrs Sey-Jadama continued her educational career at the Rural Development Institute in Mansa-konko in Lower River Region, where she completed a course on Integrated Rural Development. Then between February 2003 and December 2003, she studied at the Management Development Institute in Kanifing, where she graduated with a diploma in Gender and Development. 
Between 2001 and 2007, Mrs Sey-Jadama worked at the Agency for the Development of Women and Children (ADWAC) where she served in a number of roles.
Between October 2001 and November 2003, she served as Literacy Supervisor at ADWAC. She supervised 20 Adult Literacy Centers in the Upper Nuimi District of North Bank Region where provided technical guidance to the people in the district.
She was then promoted. Between 2005 and 2006, she served as a Rural Development Assistant, supervising 18 villages within Upper Nuimi District. She also served as Gender Focal Point officer for ADWAC, with the role of giving advice in mainstreaming gender issues.
She was again promoted. Between January 2007 and October 2007, she served in the position of Women's Rights Coordinator for ADWAC. While in this role, she coordinated women's programs within four target districts in the North Bank Region.
Between October 2007 and December 2008, Mrs Sey-Jadama worked as a National United Nation's Volunteer NUNV, working under the United Nation's Development Program, directly attached to Unicef. While in the role, she supervised all the sponsor programs and projects within the Kanifing Municipality. 
Since 2009, Mrs Sey-Jadama has been working with the National Disaster Management Agency as the Municipal Regional Disaster Management Coordinator for Kanifing Municipality, where she has been coordinating all the disaster related activities.      
Her decade long experience in community service has not been without challenges, but with perseverance and unassuming commitment she has proved herself equal to the tasks at hand. She knows well that success is never without challenges.
For Mrs Sey-Jadama, leadership is not about a title. It is about giving dedication and respect to the responsibility you are given.
Mrs Sey-Jadama has dedicated her whole life to helping humanity, both within rural and urban areas. She is respected for her tireless and invaluable support by the people of Upper Nuimi District in the North Bank Region and Kanifing Municipality, especially disaster victims who have been affected either by fire or flood.
Mrs Sey-Jadama's beliefs are based on spiritual and moral lines. It is these beliefs which give her the strength to so successfully serve her motherland in every sphere of her life.
She has gained the respect of others thanks to her academic exploits, public relationships, discipline and moral conduct among the people she is serving.
Community service is everything to Mrs Sey-Jadama. It was her hobby while at school and is fortunate that it has now become her career and profession.  
Read Other Articles In Article (Archive)