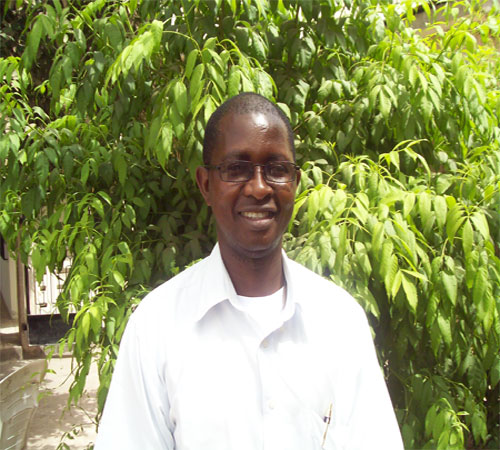 The opposition Sierra Leone Peoples Party (SLPP) The Gambia Branch elected their Chairman with other executive members at the IPAM premises recently to serve for a period of one year.
In a well-attended party meeting, Augustine Kanjia, a journalist, was elected as the Chairman for the opposition SLPP in The Gambia. According to observers at the election, it was free and fair and the people were elected based on their capabilities and nothing else.
In his acceptance speech, the Chairman elect pledged to do his best with the support of the executive and the many SLPP members. He said, "Politics is a challenge, a challenge to do well for the people placed in your care. I am not ready to make promises, because to promise and fail is a disgrace but I implore on all to join hands with me to make our party a model party for a better Sierra Leone. We shall endeavour to create peace between Sierra Leoneans in The Gambia despite their political affiliations. We should all hold fast to what is right and extend the hand of love to those we meet. Our target is the improvement of the welfare of the lot, so every Sierra Leonean should come on board. I shall encourage oneness in our party to show the ruling party that all of us can make our country prosper in the absence of fighting and hatred." He warned members to desist from negative criticism and help to build their party positively.
Ibrahim Bundu was elected the Vice Chairman, Martin Juana retained the position of a secretary, Stan Rogers Deputy Secretary General, Emmanuel P. Bobor - Deen, Nabie Kamara, Treasurer, Foday Rogers Organising Secretary, assisted by Mohamed I. O. Kargbo, Mrs. Mamie Bongay, Women's Leader assisted by Rachael K-Mustapha, Tamba Sellu PRO 1, Alhassan Tejan Kabba PRO 2, George D. Domingo Propaganda Secretary, Peter Rogers Welfare Officer, Eddie Yonnie Auditor and Kemo Sheriff Whip. Sullay Daramy served as the electoral commissioner and expressed satisfaction over the votes. "We must be steadfast," he said.
George D. Domingo, the Propaganda Secretary lamented the trend of the APC rule in Sierra Leone and said that come next election they will become the opposition.
Read Other Articles In Article (Archive)