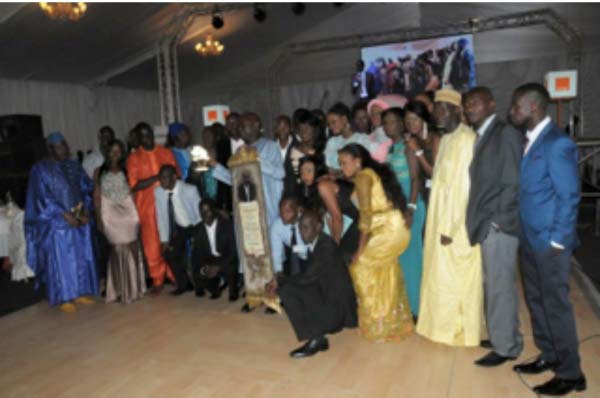 A delegation of the Sports Journalists' Association of The Gambia (SJAG) has returned from the Senegalese capital City of Dakar where they witnessed the 10th Edition of the Award Night of the Sports Journalists' Association of Senegal last Friday.
The delegation, which was in Dakar on the invitation of their counterparts, was led by SJAG President Musa Sise and comprised John Mendy, Baboucarr Sey and Ida Bah, all executive members.
The colorful Award night held at King Fahad Palace was attended by the Senegalese Minister of Sports, Matarr Bah, senior government officials, renowned past and present sports and non-sports personalities in Senegal.
Among the many awards given out on the night, Ibrahima Sorri Keita of the Senegal U-23 squad received the Local Based Player Award, Senegal and Southampton Sadio Mane received the Foreign-Based Player Award, Team of the Year went to the Senegalese Female Basketball Team, Bombardier was awarded the Wrestler of the Year Award.
There was also a special Award by the Senegalese Sports Journalists to Mamadou Koume, president of ANPS in recognition of his 13 years service at the helm of ANPS.
Shortly after returning to Banjul, Musa Sise, president of SJAG, wrote to his counterpart extending warmest congratulations to the ANPS president Mamadou Koume and entire executive yet again for holding another successful night of award in recognition of the sports men and women for their tireless services, contribution and achievements in sport and its development in Senegal.
"We are yet again privileged to be part of a night of celebration of your exemplary leadership from where we will continue to be inspired. Your leadership has been extolled by all culminating in the award for serving 13 good years at the helm of ANPS.  The reason was obvious and I strongly believe in the judgment of your flocks," he said in his letter.
"We at SJAG are very proud to have associated ourselves with you and ANPS. And we hope and pray that this brotherly partnership will continue to break more grounds and become a model for our region and two governments. I wish to felicitate you and entire membership for hosting and according us the platform to share your glory. I will continue to value your support and guide in these trying times in our quest to develop sports within our sub-region."
Read Other Articles In Article (Archive)