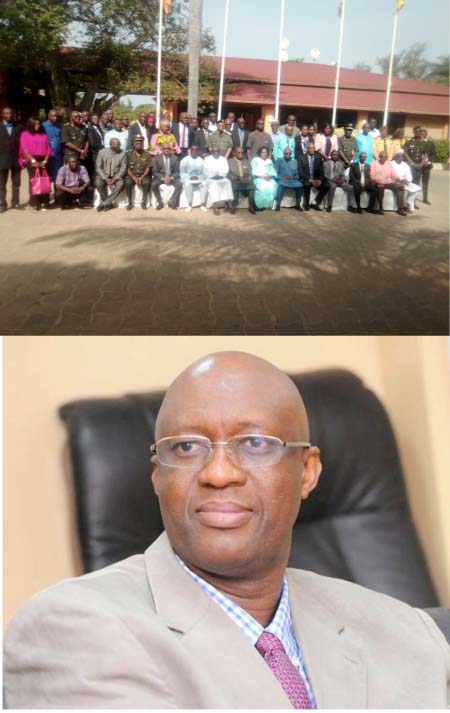 The Gambia Revenue Authority (GRA), in partnership with various stakeholders on Wednesday 13 November, 2019, reviewed a five-year draft GRA Corporate Strategic Plan 2020-2024.

The forum accords stakeholders the opportunity to understand the overall strategic direction of the GRA, specially the vision, mission, values and strategic goal and objectives for the next five years.
In his welcoming remarks, Commissioner General GRA Yankuba Darboe, described the draft strategic plan as ambitious.
According to Mr. Darboe, the draft document is one of the most important pillars in our national development objectives, indicating that it has become a norm for the GRA to devise an instrument every five years to serve as a guide in its task of revenue mobilisation.
The GRA boss further stated that the forum served as an opportunity to hear from various stakeholders; their views and inputs and contributions to the plan in the next five years.
"The draft strategic plan also recognises the ability of the internal challenges and opportunities that can influence the attainment of the corporate objective embodied in the plan," he said.
Mr. Darboe expressed hope that the forum with relevant stakeholders would produce the desired results by receiving valuable inputs with a view to enriching the documents and help serve their clients, partners and government better.
The board chairperson of GRA, Lucy Mamganga Fye Jagne, said the strategic plan placed before them by GRA management constitutes both a direction and a challenge, pointing out that it would not be a paper tiger that "we grace occasionally in the years to come."
"We at GRA see it as a challenge that must be confronted head-on in the interest of the Authority and The Gambia at large. Pursuant to that, we solicit the full support of the Ministry of Finance and international donor community to take the Authority to a higher level," she stated.
The permanent secretary at the Ministry of Finance and Economic Affairs, Mod Secka, said as the current plan 2015 to 2019 is about to phase out at the end of the year, it is befitting that it is succeeded by another plan in order to continue and consolidate the gains made over the past five years.
He said the GRA recognises the fact that it plays a pivotal role in the economy and would therefore require the inputs and contributions of the key players in "our economy to further enrich the draft document."
Read Other Articles In Article (Archive)