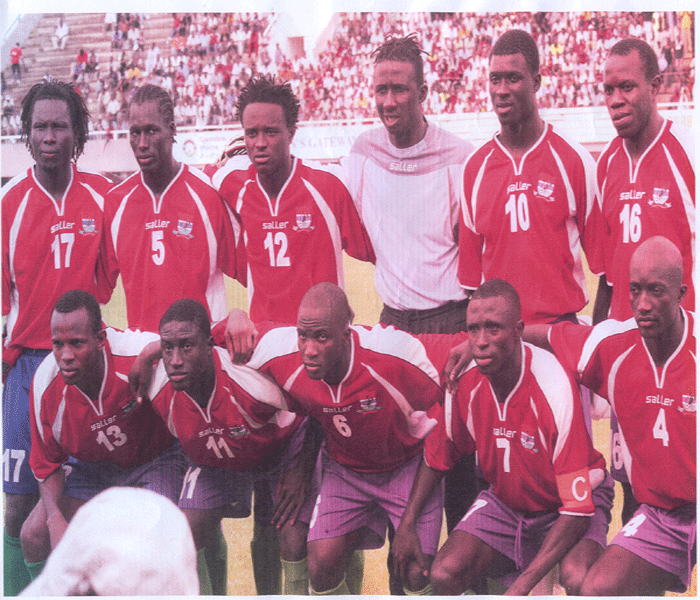 The Gambia senior national team comprising 20 foreign- based players are currently in France where they are expected to be involved in their first international game since their historic goaless draw against neighbouring Senegal, which put an end to both sides' chance of any African nations cup appearances.
According to the FA the invited foreign-based players are already in France where they are expected to lock horns with Guin-Gamp, a power house in the French lique 1 side.
The friendly international is part of the GFA efforts to keep the senior national team players active.
The Gambia has not been taking part in any international match which many football loving fraternity believed is the reason behind the country's significant drop in the FIFA rankings over the last three months, and has since called on the FA to organise as many friendly internationals as possible in order to regain our position in the FIFA rankings.
The list of 20 invited players for France friendly are Pa Dembo Touray , Sweden and Christopher Allen, Gamtel FC, Pa Saihou Kujabi Germany, Abdou Njie GPA, Abdou Jammeh Belgium, Ebrima Sohna Norway, Omar Jawo Sweden, Kebba Ceesay, Amadou Jawo Sweden, Mustapha [Toubabo] Jarju Belgium, Ebrima Sawaneh Belgium, Ousman Jallow Denmark, Aziz Corr Nyang Sweden, Dawda Bah Finland, Abdoulie [Ken] Mansally, Sainey Nyassi M.L.S league soccer, Njogu Demba Denmark, Muhammed Mbye Sweden, Modou Ceesay Belgium and Pa Modou Jagne.
The FA added that there is uncertainty surrounding the fate of Gambian duo, Abdou Njie who is understood to have left the country for a trial in Turkey and Captain Ebrima Sillah, who is yet to travel to catch up with his team-mates ahead of the friendly international game in France later in the day.
The Gambia football association has also invited two other players in the names of Cherno Samba and Ebra Jagne to fill the gap left by Abdou Njie and Ebou Sillah, who might miss the trip to France.
The Swedish-based goalkeeper, Pa Dembo Touray, is expected to make his first appearance since his controversial withdrawal from the Scorpions side.
Goalkeeper Christopher Allen, who is in the official list for the friendly could miss the cracker if he fails to secure the visa in time for the game.
Read Other Articles In Article (Archive)