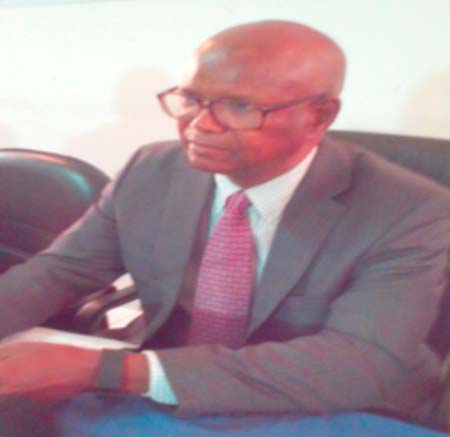 The Minister of Information and Communication Infrastructure, Demba Ali Jawo, has advised journalists to be security-conscious during election coverage.

He made this remark whilst presiding over the closing ceremony of a three-day training course for journalists on elections coverage and security in the electoral process, held at the TANGO conference Hall by Article 19 in partnership with Gambia Press Union (GPU).
The participants were drawn from both the print and electronic media.
Minister Jawo said the security of journalists during coverage is important, especially during elections, when they are dealing with people who are in a competition and with different interests.
The training course was, therefore, not only important, but also timely as the country is about to go the polls again for one of the most competitive elections in the history of The Gambia.
He said all the 53 constituencies are being contested, and there are about 239 candidates participating in the election across the country, with some constituencies having as many as nine candidates.
It is, therefore, quite a challenge for journalists to ensure candidates are covered fairly and with objectivity, as candidates with competitive interests might always find issues with reports, hence reporters should be mindful of their own security.

"In the new Gambia, let me assure you that in the new government our intention is to become as media-friendly as we possibly could.
"Our intention is to create an environment conducive for all journalists to perform their profession without any intimidation or discrimination, because as far as we are concerned we see journalist as partners in national development."
He added: "I can assure you that we are going to give you the right atmosphere to operate."
However, he noted, the unfortunate incident where a journalist was "roughly handled by political party supporters is very regrettable", but it is also a wakeup alert for everyone else to see that things cannot be taken for granted, and anything can happen as journalists.
Minister Jawo said security for journalists is of paramount importance, as it is a well-known fact that sometimes as journalists they tend to step on toes, and there is no guarantee that those toes they step on as people may not have an objective of settling scores with them.
He also commended Article 19 for the training initiative and support, saying he is not surprised that Article 19, a body advocating for press freedom and human rights, is part of such an initiative.
Jeanne Irene from Article 19, in her remarks, said the three-day training course on elections coverage and security in the electoral process was funded by The Netherlands and the National Endowment for Democracy.
"The training is part of a holistic programme that Article 19 has been doing since 2007," she said, adding that Article 19 is dedicated to the freedom of expression and access to information.
She added that Article 19 has been in partnership with the GPU since the most difficult days for the media in The Gambia.
As part of their activities, Article 19 has been involved in capacity building for journalists, as well as looking after their welfare, she said, adding that the organisation also releases statements about freedom of expression and access to information, among others.
She added that the training course will provide tips for media houses and journalists to be able to identify security threats.
In his remarks, Hamadou Tidiane Sy, lead facilitator for the training course and a journalist, said he was strict and hard on journalists during the training course, because he wanted them to be more professional and responsible in all that they do, especially as regards the journalism profession.
He always wants the best out of journalists, especially because "we are doing a job that is very much criticised not only in The Gambia, but also in the sub-region and the world."
He tried as much as possible to conduct the training with the best of methods, by also trying to know the problems and challenges of journalists both in the field of reporting and in their media houses.
He is proud of journalists who bring respect and honour to the profession due to their job performance and sound integrity.
"When I consider you as my fellow colleague journalist, I want you to respect this job to the level I give it. Giving it respect is what makes others to respect our profession.
"I am very passionate about this job, extremely passionate about this job, and very jealous about this job. People have been presidents, fine - they are happy to achieve their goals - but I am proud to be a journalist, and wherever people are talking about journalism, I want this job to be defended."
"If we as journalists don't believe in our profession, no one else will ever believe in our profession."
Read Other Articles In Article (Archive)