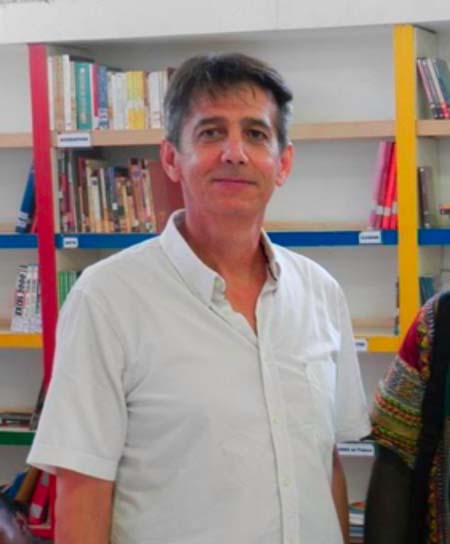 The new director of Alliance Francaise Gambia, Claude Poggioli, has said quality assurance is his priority, and that Alliance Francaise is a non-profit organization open to everyone in the country.
Director Poggioli told journalists at a press beefing held in his office that the main mission of Alliance Francaise is to share events, as well as to exchange cultural values.
All these could not go on without partnerships, he said, adding that they need partnerships so they could encourage artists to do more.
Mr Poggioli added that Alliance Francaise does not conduct only French classes, but also engages in other things such as entertainment.
According to director Claude Poggioli, his plan for 2015 is to diversify cultural activities, as well as to provide better services for people going to Alliance Francaise.
"I have a policy I have to use to develop the place more than it is," he said.
He assured reporters of his support for the youths of the country, while calling for more support from his staff and artists.
His main target, as the new director, is to provide quality assurance, and that once this is achieved partners would come in.
Cherno Omar Jallow, acting chair of the Board of Alliance Francaise, said the board comprises many Gambians and would like to assure the new director of their support.
He said Alliance Francaise "welcomes every Gambian and is an open association that welcomes everybody", adding that partnership is very important.
He thanked all those who have contributed to bringing resources and progress to Alliance.
Alliance Francaise receives a subvention from the French Government, and the organisation also raises funds to develop the place, he said.
"Alliance Francaise provides certificates to French students and the certificates provided are recommended worldwide," he added.
Read Other Articles In Article (Archive)