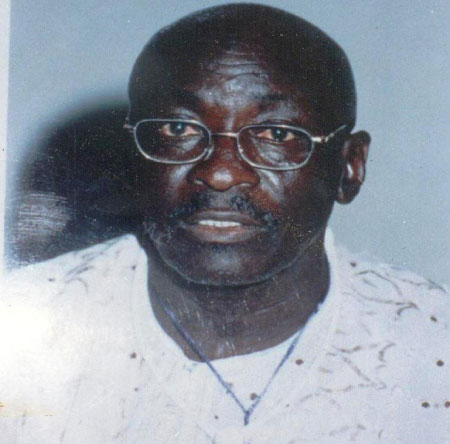 Gambia Athletics Association president Alhajie Dodou Joof has been appointed a member of the Jury of Appeal by the Confederation of Africa Athletics (CAA).
Joof's appointment, Pointsport understands, is in recognition of his invaluable contribution towards the achievements of Africa's biggest athletics body – the CAA.
The top honour conferred to Dodou Joof, aka Capy, is a continuation of the CAA's confidence on the Gambian sports icon, which followed similar high profile promotion some time ago.
Speaking after his promotion into the top athletics body in Africa, the delighted former secretary general of the Gambia Athletics Association (GAA) said: "I am well prepared to take up this challenge as it is a legal committee which has to do with the international athletics laws.
"Therefore with my experience and commitment at the helm of athletics affairs in The Gambia, I can strive very well to execute my duties as expected of me."
Joof's appointment coincided with the 18th edition of the African senior athletics championship scheduled to take place in Porto Novo, Benin, from 27 June to 1 July 2012.
In the same vein, Mr Capy Joof has also been honoured with another leadership role within the Ecowas athletics junior championship for region 2 where he is expected to serve as an organizational delegate responsible for all the Ecowas processes.
Part of his assignment is to work closely with Mr Okry Novignon of Benin, who is appointed to handle all Ecowas technical matters for the junior championship in region 2.
Reports reaching Pointsports desk can also confirm that Mr Bernard Kabore of Burkina Faso is also selected to serve as a technical delegate for the Youths Championship for zone 2 which will take place in Bamako at a date yet to be announced.
Musa Chahadou of Nigeria is also selected as the technical delegate while Augustine Serkpa from Ivory Coast is among the organizational delegates.
The technical commission of Ecowas Games will be chaired by Yabre Bernard Kabore of Burkina Faso.
Read Other Articles In Article (Archive)