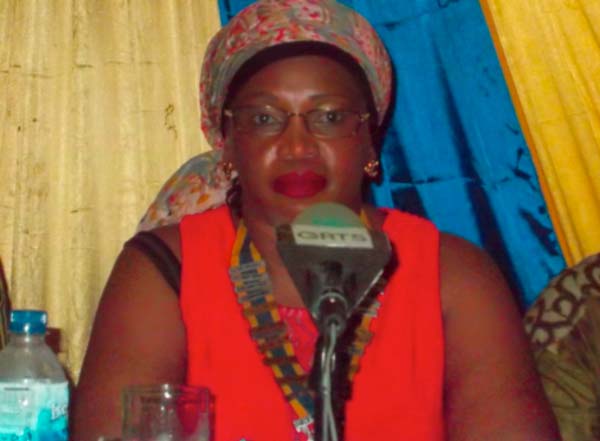 More members have been accepted and inducted into the family of the Rotary Club of Banjul.
On 19 September 2015, the Rotary Club of Banjul accepted seven new members as Rotarians at an induction ceremony held at the Junction Baa premises in Sukuta.
The newly-inducted members included the Chief Justice of The Gambia, managing directors, medical doctors, educationists, IT specialists and business moguls.
They are Rotarian Emmanuel O. Fagbenle, Rotarian Phoday M. Jaiteh, Rotarian Augustin Germain Waly Ndiaye, Rotarian Jakko Ilmari Kuldvere, Rotarian Alhagie Suso, Rotarian Dawda Ndure, and Rotarian Momodou A.I. Tekanyi.
All were charged with various responsibilities relating to their professions, expected to serve humanity to the best of their abilities.
The president of the Rotary Club of Banjul, Rotarian Fatou Bah, in her remarks during the induction, said: "The Rotary Organisation is not a political or religious movement, but a service club for business and professional people, who have pledged to help undertake projects that will make our community, our country and the world a better place in which we live."
She said the acceptance of the new Rotarians into the family of Rotary is based on the belief of the current members that the newly-inducted members are each a leader in their special vocations.
Rotarian Fatou Bah said further that the new Rotarians have entered Rotary "not only to learn, but to go out and serve, to serve our communities" as they are now part of the current team of Rotary International.
'Be a gift unto to the world," she said.
Rotarian Fatou Bah also said they would endeavour to continue the current Rotary year, by consolidating and implementing all their humanitarian projects set out for themselves as an organization.
In his vote of thanks, one the newly-inducted Rotarians, Phoday M. Jaiteh, said: "We wish to express our sincere gratitude to the leadership of the Rotary Club of Banjul."
He added: "We must reinforce in our subconscious mind that the heart of Rotary is our members – dedicated people who share a passion for both community service and friendship. For us, new Rotarians this is not the end; it is not even the beginning of the end, but it is perhaps the end of the beginning."
Read Other Articles In Article (Archive)