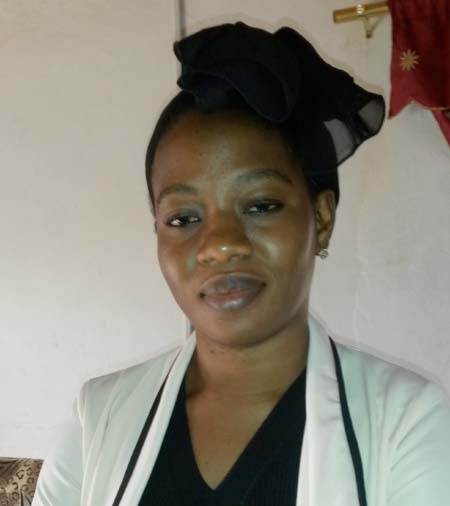 The assistant business development officer of the project titled, 'Building Resilience against Food Insecurity in the Sahel' (P2RS), has said the training activities organised under the project are designed to upgrade the knowledge and skills of rural youths, including women, on business development.

Ms Olimatou S. Tamba said overall goal of their training activities is to empower the rural youths and women to become self-reliant.
She made this remark at the official opening ceremony of a four-day training course for rural women and youths on business and income-generating methods, held at the Microfinance centre in Brikamaba, Central River Region, from 14 to 17 November.
"One of the key activities this training will focus on is writing business plans; the training has been designed to be practical with exercises to provide skills," Tamba explained.
The assistant business development officer called on the participants, drawn from the Central River Region north and south, to participate fully and share the knowledge gained from the event.
"I hope that the discussions in this training course and the information shared will be applied effectively in your business career," she said.
Ousman Colley, regional agricultural director, CRR south, commended the P2RS project for the training course, saying it will "immensely improve the livelihood of rural youths and women" as the knowledge can help them to develop business plans that can be used to get funding from the agricultural projects.
"Let's take the training seriously and put the knowledge into good use. It is only learning by practical means that you can implement easily and successfully," Mr Colley said.
He reminded participants of the agricultural matching grants, noting that the matching grants are for Gambian farmers, and they should endeavour to make sure that they submit bankable business plans to access finance.
Ade Joseph Taylor of the Executive Group Ltd, a consultancy firm P2RS contracted to conduct the training course, expressed appreciation to P2RS project which is a component managed by the National Agricultural Land and Water Management Development Project (Nema).
He told the training course participants that a second-level training course will be organised based on performance, as the 'best' will be selected.
He told them that an assessment will be conducted at the end of the training course to select the best for the next level.
Foday Barrow, Nema focal point, chaired the ceremony, calling on rural women and youths to take advantage by learning more.
Participants were from Nema/P2RS partners: Women Bureau, Global Youth Innovation Network Gambia Chapter (GYIN Gambia), National Enterprise Development Initiative (NEDI), as well as the National Youth Service Scheme (NYSS), among others.
At the end of the training course, participants are expected to be awarded certificates of participation.
Read Other Articles In Article (Archive)