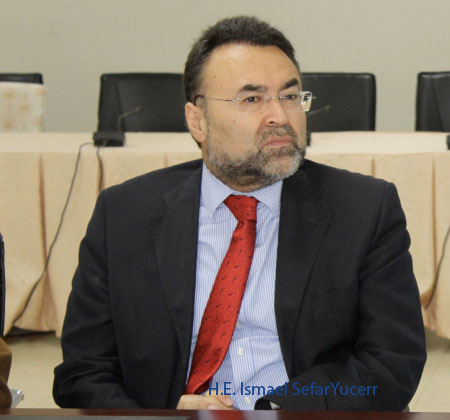 The Turkish outgoing ambassador to The Gambia, H.E. Ismael SefarYucerr, has on Friday hailed the bilateral ties between The Gambia and Turkey since the first republic.

Mr. Yucerr, whose term has ended in The Gambia, highlighted in an interview with The Point that he had very good time and friends in the country for the past three years of his stay. He added that he came to the country two weeks before the historic elections in 2016, and had witnessed the transitional justice period and many developments.
The Turkish government has been supporting The Gambia armed forces in terms of training and lethal equipment, and also in the areas of education, health and capacity building training through various ministries.
"Our bilateral relationship is great and historical because it started in 1965 with the first republic. We regained the strong relationship back during the Barrow's regime for a visit to Istanbul."
He explained that during the past three years, Gambia and Turkey had a very fruitful cooperation, citing education, health, and the support for the army and different ministries.
"We have been supporting the national development plan 2018-2022 and we had contributed a lot more. Every year we send 30-40 students for the undergraduate studies in the Turkish private and public universities."
He affirmed that they would continue to support the country's development most especially the victims of former dictatorial regime for treatments in Turkey.
Read Other Articles In Article (Archive)