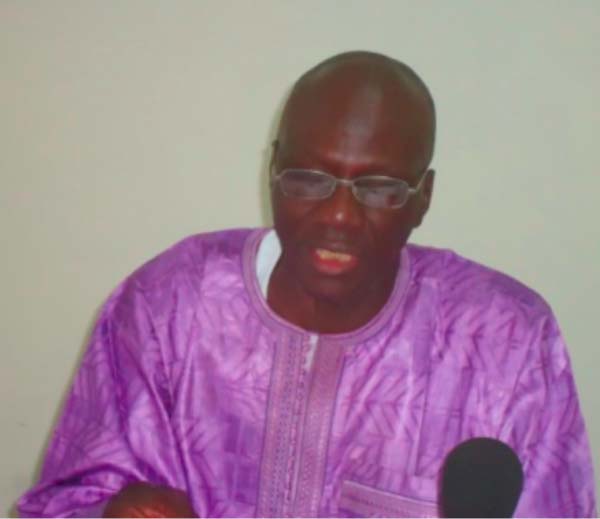 The permanent secretary number 2 at the Ministry of Agriculture, Sherifo Bojang, has said that the Gambia Commercial Agricultural Value Chain Management Project, GCAV, would support the rehabilitation of 2500 hectares in key tidal irrigation rice cultivation areas in Central River North and South, envisaged to benefit over 40,000 farmers mainly women and youths.
Bojang was speaking at the regional launching of the GCAV held at the Wellingara Model Horticulture Centre on Tuesday.
PS Bojang also noted that GCAV is to support 100 hectares of communal vegetable gardens with modern irrigation facilities and infrastructure, as well as support 300 matching grants and small business enterprises to help attain the project objectives.
According to PS Bojang, by its design, the project seeks to lay the foundation for a private sector-led agricultural development programme in The Gambia, and serve as a catalyst to deepen partnership with other stakeholders including development partners in the sector.
PS Bojang further said the focus of the project includes to improve on-farm productivity through reduced weather-related risks and production intensification, increase value addition and market access and support institutional development for value chain integration/coordination by strengthening producer organizations and promoting public private partnerships.
The project shall help construct through a private sector initiative two multi-pass medium scale rice-processing plants in the Central River Region and a mango processing plant in West Coast Region or KMC, he said.
These are some of the many more opportunities offered by the Gambia government through the GCAV and, in similar way, through other agricultural projects to enhance food and nutrition security and poverty reduction, PS Bojang added.
Bojang challenged the farmers to make maximum use of these opportunities.
He also challenged the project directors to endeavour to strengthen the capacity of women famers and others, to ensure that they have the necessary skills to access financial services, produce more per unit area, efficiently manage water and other production resources, add value to their produce and negotiate for better marketing deals.
"You must take centre-stage, be pro-active to enhance a successful and sustainable project implementation process," PS Bojang told project directors.
According to PS Bojang, the role of women and youths in this endeavour can never be debated, and does not need to be over-emphasised.
The GCAV is a product of the efforts of President Yahya Jammeh and his government to improve the lives of the population by ensuring national food and nutrition security, increase income and poverty reduction, PS Bojang further stated.
The project is funded IDA World Bank and Gambia government at US$19.27 million and is to be implemented by the ministry of Agriculture, he added.
PS Bojang also stated that the activities of the project are clustered around two main interlinked technical components - support to development of irrigation and productive infrastructure.
It will also support value chain development, and a third component deals with coordination of project activities and support to the ministry of Agriculture for overall sector coordination, and to facilitate the implementation of the country's National Agricultural Investment Programme.
According to PS Bojang, the women in the West Coast Region have demonstrated their tireless commitment to all-year-round food production, with most of their dry season activities concentrated on vegetable production, and the project launched was to support and enhance that.
Read Other Articles In Article (Archive)