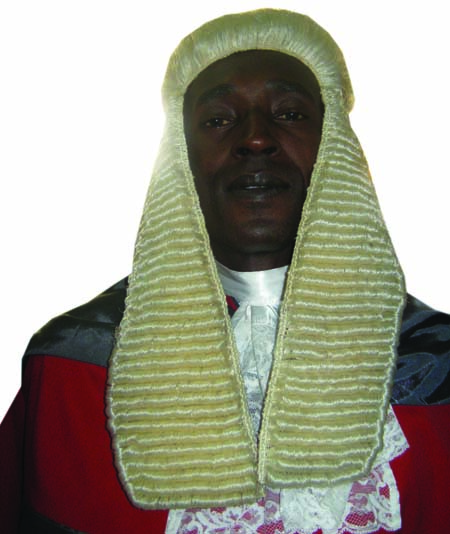 The Deputy Director of Special Litigations at the Attorney General's Chambers, Simon Abi, has told the Banjul Magistrates' Court that the prosecution was yet to receive directives from the Attorney General to drop charges against lawyer Moses Richards.
DDSL revealed this during yesterday's proceedings in the criminal trial of lawyer Moses Richards, who is standing trial at the Banjul Magistrates' Court on a two-count charge of giving false information and sedition.
"Your Worship, we are yet to receive a directive to the letter written by the Bar Association, and addressed to the Attorney General and Minister of Justice for the charges against Richards to be dropped," DDSL Abi told the court.
The prosecution at the last adjournment of the case told the court that the state would advise itself to see whether to proceed with the case or not, since the Bar had written a letter to the AG's Chambers for the charges against their colleague to be dropped.
The state law officer told the court that, if the Attorney General agrees with the Bar, then the case will be dropped, adding that, under the circumstances, they are applying for an adjournment to enable the prosecution to receive such a directive.
Defence counsel Surahateh Janneh responded that he was surprised to hear those comments from the state counsel, adding that they were in court for the prosecution to decide on the case and, if possible, to call their witnesses.
Janneh added that there was nothing wrong with the Attorney General withdrawing the charges against their colleague.
"If the prosecution is ready, they can file their charges, because we want something to be decided," he told the court.
Lawyer Janneh opposed the prosecution's application for an adjournment on the grounds that they (the state) are playing a game.
In response, Simon Abi said that if the Attorney General was withdrawing the indictment, they were not told, and that they needed time to proceed.
Principal Magistrate Emmanuel Nkea ruled that any delay of the matter will not be entertained, while urging the prosecution to do something about the case.
"I will grant the application for an adjournment, for the last time, and the prosecution is bound to proceed with hearing on next adjournment date."
Consequently, the case was adjourned until 31st January 2011.
Readers would recall that prosecution of Moses Richards prompted members of the Gambia Bar Association to go on a three-day strike to see that the authorities drop the charges against their colleague.
Meanwhile, The Point was reliably informed that the Bar convened another meeting yesterday, to see what further steps to take with regard to the case.
Read Other Articles In Article (Archive)