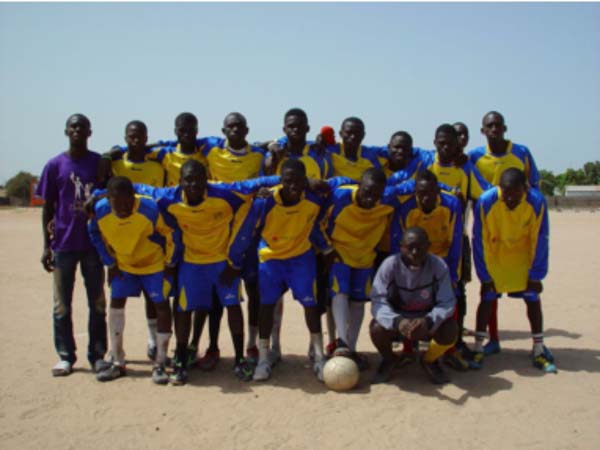 Jah Kingdom on Sunday beat Fula Kunda 5-4 on penalties, after their 1-1 draw in the regulation time in a well-contested final game played at the Sifoe football tournament title organised by Gambia Sports Foundation in collaboration with Young People with Border.

Fula Kunda opened the scores through striker Kawsu Jatta in the 27th minute of the game after slashing through Jah Kingdom defence line to give his side the lead.
Jah Kingdom responded back and levelled the scores through striker Lamin Jabang in the 62nd minute of the game to cancel Kawsu Jatta's 27th-minute opener to make it 1-1.
This pushed the game into a post-match penalty shootout, which ended 5-4 in favour of Jah Kingdom.
As champions, Jah Kingdom walked away with a giant trophy and a set of jersey, whilst Fula Kunda received a small trophy and a set of jersey.
Yankuba FC were also decorated with a set of jersey after beating Germany 4-3 on penalties, following their goalless draw in the regular time in the third place play-off.
Bubacarr Jatta was awarded the young best player of the tournament and Kawsu Jatta was awarded the best player of the tournament.
Ansu Jarjue was awarded the best goalkeeper of the tournament and Dortmund FC the most discipline club of the tournament.
Speaking to reporters shortly after the game, Yankuba Vermeulen, founder of the Gambia Sports Foundation, thanked their partners People with Border for their support during the tournament.
Yankuba also hailed the referees for officiating the match, adding that without their support it would be difficult for the tournament to progress.
Yankuba said the Gambia Sports Foundation was formed in 2008, aimed at supporting and promoting sport in the Gambia at the grassroots level, noting that he started coming to The Gambia in 2005.
He revealed that the foundation also donated football materials to the Gambians in order to promote and develop football in the country.
He further revealed that the foundation has also purchased a land in Kotu and built a nursery school.
For his part, Kalifa Kanteh, president of Young People with Border, who also doubles as the coordinator of the fitness tournament, said the two-day fitness tournament was organised by Gambia Sports Foundation in collaboration with Young People with Border, adding that the tournament was played in the past two years meant to promote and develop grassroots football.
Read Other Articles In Article (Archive)