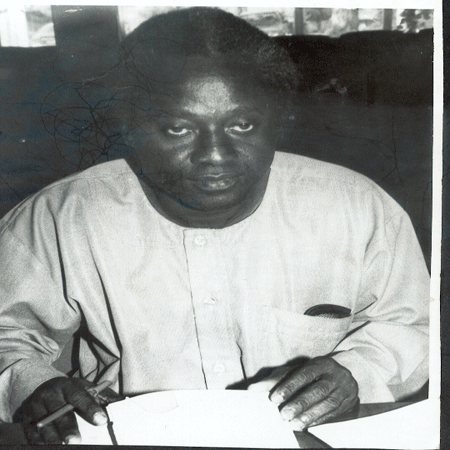 As the world's economy continues to experience a major slowdown owing to what many described as the worst financial crisis ever, Mr. Halifa Sallah, Director of People's Centre for Social Science, Research, Civic Awareness and Community Initiatives, has identified Africa's main obstacles as greed and ignorance.
Mr Sallah, who is also the Spokesperson of the opposition National Alliance for Democracy and Development (NADD), said in an interview with The Point that ignorance and greed are the bane of Africa's progress.
He hastened to add that such predicaments would continue unless and until Africans take the economic and political destiny of the continent into their own hands.
He added that it is a mockery that after attaining the right to self-determination and independence, Africa, which carries 13% of the world's population, accounts for only 1% of the world's GDP.
According to the NADD Spokesperson, Africa has 30% of the world's mineral resource deposits, 40% of its gold, 60% of its cobalt and unquantifiable petroleum and natural resource endowments but its current state of affairs, is a matter of concern. "Suffice it to say, 38% of the world's least developed countries exist in Africa. 340 million Africans are living in abject poverty. 80% of Africa's labour force live on crude tools to engage in small-scale agriculture so as to survive. This has led to a situation where many African countries are suffering trade and budget deficits and are chronically indebted. How did we get to that stage?" he said.
"Africa since independence could not be a unified continent. Each country exports and uses its export earnings to import relatively more expensive technology and manufactured goods. These eventually cause budget deficits and had to become indebted to finance the deficits and build infrastructure.
"Poverty of the people becomes the ultimate outcome as leaders concentrate in prolonging their rule instead of addressing the poverty of their people and respective countries," he asserted.
For Mr Sallah, Africa does not need to contest for world dominance in finance and trade but needs to produce enough food to feed its population, produce its own technology and machines and expand its processing of raw materials to produce manufactured goods, generate employment and reduce trade deficits.
This, he added, is only possible by coming up with economic plans to put Africa on board. "We must be willing to learn and do research to come up with possible solutions to Africa's problems. Ignorance and greed will only put us down," he noted.
Read Other Articles In Article (Archive)