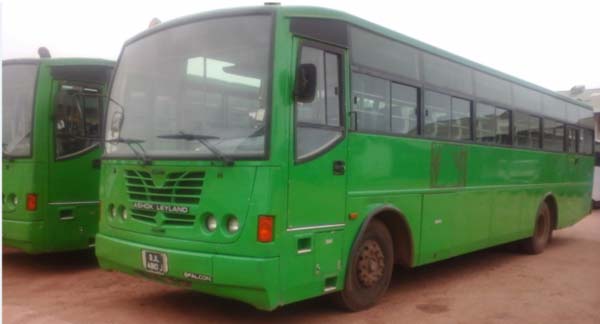 The Gambia Transport Service Company (GTSC) will officially commence two new bus services on the 13 September 2015 to ease the travel needs of the company's "prestige customers".
"This will comprise a new service that will leave Banjul at 1 pm for Basse and another departing Basse for Banjul at the same time along the South Bank of The Gambia," a statement from the company said. "A second service is scheduled to leave Brikamaba at 6 am for Banjul every day." 
"Given the arrival of the Tobaski, the inception of the new service is timely and well-anticipated and it will go a long way to meet the travel needs and wants of the company's customers," GTSC further said.
In the statement, the marketing officer of the company, Fabuka Njaay, said: "This (addition of new buses) serves as an extension to available services by improving the travel choices of Gambians travelling to visit families, friends and for trade across the country."
According to him, the company continues to live up to its promises and expectations by providing affordable and more reliable transport for people travelling across the length and breadth of The Gambia - from Banjul to Basse and Barra to Laminkoto. 
He said: "The introduction of this 1PM Banjul - Basse and Basse - Banjul schedules will benefit customers by providing them with the opportunity to travel after midday with the company's service."
"Furthermore, the Brikamaba to Banjul service will offer a fast, affordable and convenient means of reaching Banjul in the mornings."
Mr Njaay explained that the route scheduling and planning is based on customer preferences, requirements and market segment size.
"Adjusting services in line with customers' needs and requirements is central in what we do," he said.
"The movement of the buses can be observed plying our roads seven days a week as people from all walks of life continue to utilise the service," the marketing officer further added.
The GTSC is preparing for a surge in customers for the Tobaski but the introduction of the new bus services is an attestation that the company is working on modalities to ease the travel needs of customers during the festive period.
Read Other Articles In Article (Archive)