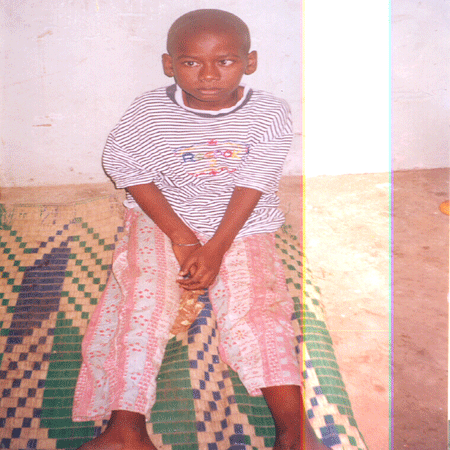 13 year old Lamin Ceesay of Tallinding is in desperate need of overseas treatment in Dakar, Senegal as recommended by a medical report from the Royal Victoria Teaching Hospital.
The medical report on the health condition of young Lamin dated 10th April 2008 with reference number RVH/VOL/61/11 refers the 13 year old boy to the neurology service in Dakar for urgent assessment and management.
According to the report, Lamin presented to the disability clinic at RVTH with a year history of being unable to look to the left side plus two months of weakness of the right arm and leg. "There was no associated convolutions, weight lost, fever, cough, contact with TB, vomit or headache. "This child needs further assessment plus management by the Neuro-surgical team in Dakar" the report concluded.
Speaking to me at The Point offices the father of the child, Suntukung Ceesay a driver by profession appealed to the NGOs and philanthropists to help his little son overcome his health problem. He said that he took the child to many hospitals including MRC Keneba, RVTH, MRC Fajara, Serrekunda Hospital and Back to RVTH without any betterment. "At MRC Keneba we spend one month there after which no sign of improvement except he can't even walk on his own". The grade six student of Tallinding Lower Basic School has not being going to school since the beginning of the first term.
According to him, he was told that when going to Dakar they need nothing less than D70,000.00 for the cost of the treatment.
Those who wish to support the young boy can contact the family on 00220 9809456 or The Point on 00220 4497441.
Read Other Articles In Article (Archive)