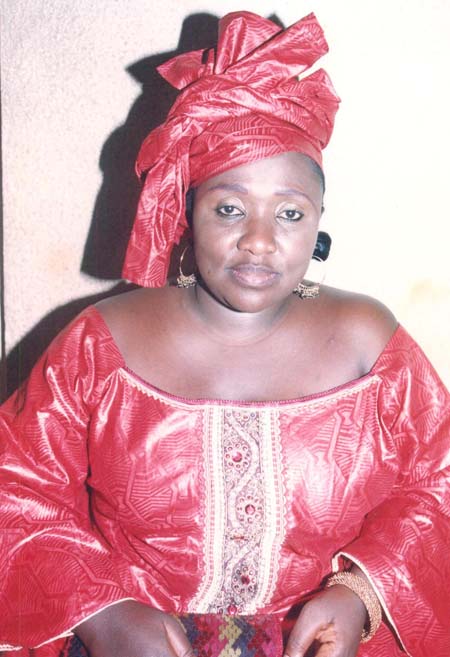 After one year of successful programming, 'Nyuni Neen La', a wollof program meaning "We are all one" run on GRTS television will this Saturday celebrate its one year anniversary in the form of a forum at the Paradise Suites hotel starting at 6pm.
Anchored by veteran journalists Alhagie Serign Fye, Director of Programms at GRTS, Mrs Ida Jobe also of GRTS and Babacar Cham, Managing Director City Limits Radio, 'Nyuni Neen La' is among others geared towards concretising the bond of kingship and neighborhood among Gambians irrespective of religion or tribe so that we can live together as our old generation. The program runs every Friday from 8:30 pm to 9:15 pm and repeated on Sunday at 11am to 11:45am.
The forum on the topic "Neet Nitai Garabam", meaning "Brother's Keeper" will bring together prominent Gambians namely Dr. Ebrima Lowe, Mrs Adelaide Sosseh, Yamoundow Jagne-Joof, Aji Ndey Mbye, Mr. Wally Tamba and Oustass Momodou Lamin Khan as panelists.
Speaking in an interview with the Point yesterday, Alhagie Serign Fye said that the idea and name came about after series of discussions and thinking when they were developing a program schedule for the television. "We thought that we should have a program that will definitely look at how do we concretize the bond of kingship and neighborhood among Gambians irrespective of religion or tribe so that we can live together as our old generation," he added.
According to her, the other reason why they come up with this idea is that they have realized that there is a vacuum that needs to be filled. "In the past, people have time to sit and talk to each other and people have time to sit and listen to people but now that time is hardly available. When people have time to talk, the other side will not have time to listen. When people have time to listen, the people who should talk to them will not be available. So that gap is there and is doing a lot of harm," he said, adding that that is why they thought that they should come with a program to fill that gap, an advisory program for people.
He stated that as the name depicts, the idea of 'Nyuni Neen La' would try to instill in people that when you look at people, you should see yourself. "We should regard each other as one person and try to avoid hurting people, creating problem. This idea of sharing and caring is what we want to put in people," he said.
Mr. Fye stated that it is one thing to come up with a name and a program idea but its another thing to get the right people to anchor the program. "Since we started, we are trying to live up to expectation. All the discussions, are centered around bringing people together, trying to revive cultures that would address the issues of sharing and caring, loving each other, good neighborliness among others," he noted.
He described the audience as important as everyone of them, noting that their contribution is of paramount importance to the development of the program. "Their (the audience) contributions is very important to the program and we hope to double up our efforts. Thanks to this program, we were able to bring families that were disintegrated together as one," he said.
He added: "The response we are getting is very positive and we are happy that people are enjoying the program despite some criticisms which are off constructive criticisms. We will accept criticism because it is helping and guiding us."
For his part, Babacar Cham stated that as human beings, we are gifted by the Almighty Allah who gave us the sense of communication, which is one of the key things that human beings can share together. "But the essence of communication is not just communicating but trust. It doesn't make sense to talk to people when you are not telling them the truth. It is not just a matter of trusting people like that but let they be trustworthy because many people are lazy to talk now because they got disappointed so many times," he said.
The name 'Nyuni Neen La', he added is all inclusive as it means that there is no exclusion or discrimination, noting that people should not afford to loose their values.
He further stated that the anniversary will also include a small dinner and a discussion on the topic "Neet Nitai Garabam," meaning "Brother's Keeper."
He commended President Jammeh, the Minister of Communication and the Management and staff of GRTS for their support to the program. He also commended the sponsors of the anniversary namely Trust Bank, Sign and Design, Banjul Breweries, Global Properties, Elton and Cham and Associates.
Read Other Articles In Article (Archive)