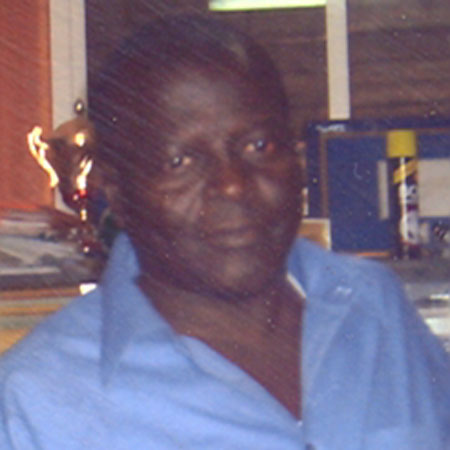 Jammeh E.K. Bojang, secretary general of the Gambia Football Association (GFA), has dismissed speculations that "the Gambia Rush Soccer Club is involved in human trafficking".
The rumours and gossip of players being illegally sold abroad mainly to the United States of America by the chief executive officer of the Gambia Rush Soccer Club, Kemo Ceesay, have been the subject of intense speculations from certain quarters, which has since created some misconception among the general public.
To add fuel to the fire, it was also reported by the U.S-based Gambian-owned newspaper, Freedom, several months ago that the GFA had been involving in visa scandal but after weeks of thorough investigations into the matter, it was found to be mere speculations.
Ceesay himself has continually been distancing himself from any unlawful transportation of the country's youngsters following persistent information about his engagement in what could be seen as a big offense.
A top brass at the GFA, Jammeh E.K. Bojang, has reacted for the first time to the allegation on behalf of his office, saying: "In recent times, you have seen newspaper reports about human trafficking, saying this and that, which is unfounded.
"In football today, there must be buying and selling of players. If we Gambians cannot export our own players to international football, we should quit the profession and try other avenues.
"If you cannot make money out of football, which is the biggest business today, you can call it quit."
The GFA general secretary made these remarks while addressing participants at the beginning of a weeklong international coaching course convened by the Gambia Rush Soccer Club under the instruction of Erik Bushey of Colorado, USA, who is in Banjul to train the county's youth coaches on the theoretical and practical aspects of coaching, at the Serrekunda East Mini-stadium.
Jammeh used the occasion to lash praises on Gambia Rush Soccer Club for what he described as an initiative worthy of emulation. "The initiative, Gambia Rush, is taken in terms of exporting our young players to international football, notably the MLS, or partnering with rush academies around the world, which is a brilliant idea.
People like Kemo Ceesay should be given maximum encouragement in such initiatives rather than discouraging them, Jammeh said while assuring authorities at the Gambia Rush Club and people of Bakau of the GFA's full support in ensuring the initiative is maintained.
Read Other Articles In Article (Archive)