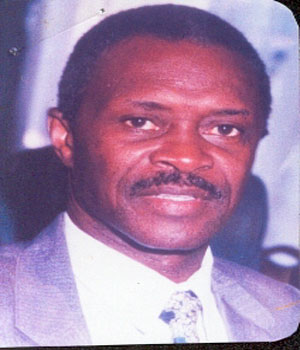 George Gomez, author of the handbook, "Milestones of Gambian Football", yesterday Wednesday 7th November 2012, at a briefing held at the Independence Stadium conference hall, informed the gathering about the handbook he wrote on Gambian football, which hopefully will be launched on Friday 23rd November 2012 at the Paradise Suites Hotel.
"The handbook is not the history of football, but rather a collection of events that happened, to help promote and support the game in the country.
"In the book, you will find how football started in The Gambia, where was it played, who and how it was played."
He noted that the handbook contains: "When league football started in the country; when the first international match was played; and, how many teams played in the national league since it started in the early 1940s, and many more.
"The developments in infrastructure, technical aspects, technology, that have taken place in the game since it started, are also featured in the handbook," he added.
"This book is meant to be a reference point for scholars that are interested in sports, especially football in The Gambia," he went on, adding that "the book addresses the achievements and lessons to learned from our international pursuits with the U17, U20 and the recent U17 women's team".
There is a list of all the teams that participated in the football league, since it started in the 1940s; a list of all the presidents of the Gambia Football Association, the renowned coaches, these are attached as appendix and Nawettan football, said Mr. Gomez.
Mamodou Max Jallow, Executive Secretary at the National Sports Council, said the handbook will go a long way in helping future generations know the history of Gambian football, adding that this was not the only book Mr. Gomez has written.
Alagie Babou Sowe said all over the world veterans have a role to play in football.
He described Mr. Gomez as indefatigable, noting that the book is history.
Honourable Kebba Touray said he was impressed, and that this was the first time a Gambian has dedicated and sacrificed his time to outline guidelines for football. Never in history has someone produced such a book of guidelines for football in the country, Touray added.
Read Other Articles In Article (Archive)