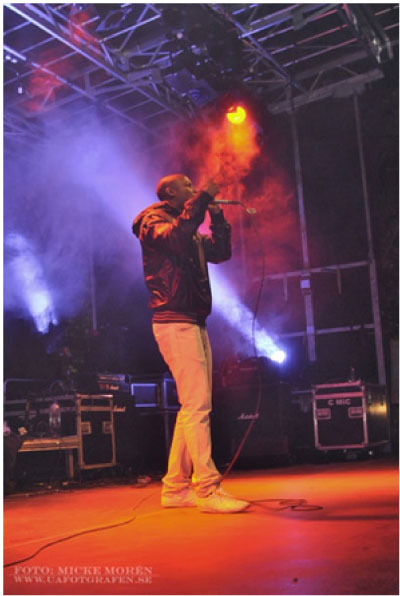 Muhammed Jallow Faal, alias Flexx, a Gambian musician based in Sweden, is currently in the country to meet with movers and shakers of the music industry to discuss the way forward of a music connection between The Gambia and Sweden.
Flexx is a Gambian born in Sweden who takes music as his profession.
In a chat with Entertainment on Wednesday at The Point offices, Flexx said his mission to the country is to meet with people within the music industry as well as working towards releasing his first album entitled 'On my way home' , which contains fourteen tracks.
"Music is a natural thing for me," he said. "In 2009 I dropped my mix tape in Sweden where it took me a long tour. At the moment I have dropped two mix tapes."
Flexx said he would be living The Gambia come 14 February to go to the US.
"I love music and when I am on stage I feel comfortable and is part of my life," the international musician said.
Flexx added that he did a clip with Slam G on TV and Mandin More, which was just a warm-up bit.
"I want to launch my album this coming summer," Flexx told Entertainment, adding that the launching will be done in The Gambia as well as in Sweden.
He said the album, recorded one year ago, is expected to make waves in Europe when it comes on steam.
"I want to make it proper so that when it is out people will feel it. The Gambian-Swedish musician noted that he is connecting his links between The Gambia and Sweden.
Flexx further informed this paper that he is working on some collaboration with other musicians in the country before he would go back to Sweden.
"I have got a mission and will do things gradually," he said, adding that all he wants is development.
"With the Gambian music I want to be part of it and will try to do my best."
Flexx therefore called on upcoming musicians to take their time and make more research because "music is not a one-day process".
He also went further to say that young musicians would make a record when they are properly shown the way.
Read Other Articles In Article (Archive)