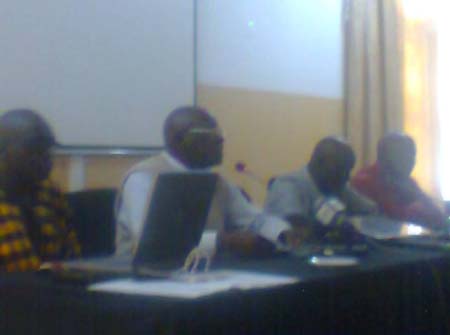 National Training Authority (NTA) on Monday held a four-day training at the NaNA conference hall to review and formulate standards in 5 occupational areas, such as tailoring, hairdressing, body therapy, cosmetology and hospitality, and Procurement.
The programme, funded by the NTA, is meant to develop standards for approval and be eventually used in training institutions and industries.
Speaking on the occasion, Edrisa Kolley, officer-in-charge at the NTA, said the 5 occupational areas, among others, are very important, adding that since they are not experts in those disciplines it was very important they called experts, to come together to develop the required standard and document, which is a national document being prepared by the NTA for stakeholders to formulate good standards for teaching in the Gambia technical and vocational training framework.
They cannot do it all alone, which is why they called on experts to contribute their experiences to the development of the required standards, Mr Kolley said.
He added that the importance of working with the experts cannot be overemphasized for the simple reason that 95% of the training providers of The Gambia are from the private sector.
He also said the NTA is supervising all those private institutions including those of the government.
He added that they are aware of the constraints and shortcomings involve in the exercise, which is why they are also coming up with other programmes to work together to see how best they can develop them together.
For his part, Almameh Kinteh, acting-director, quality assurance and standard development specialists, NTA, said they have people who already have entrepreneurial skills but those people have no formal education in them.
''They have their enterprise skills to put them where they are but what we are looking for is the experts in tailoring [and the other disciplines], and that was very difficult to have,'' he said, adding that since they couldn't get experts they had decided they were going in for international experts.
Read Other Articles In Article (Archive)