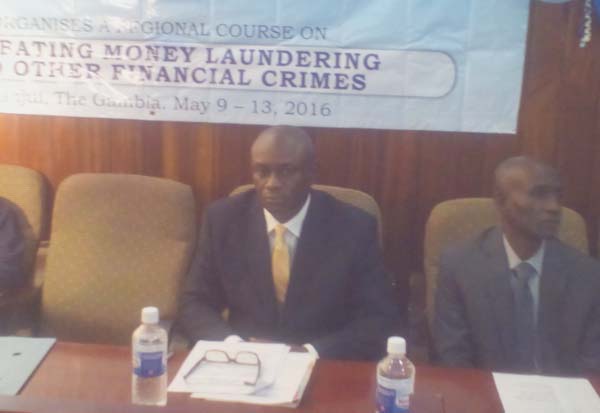 The Financial Intelligence Unit (FIU), a national agency established to combat money laundering and terrorism financing, recently held a capacity building forum for 50 NGOs across The Gambia.
The training, held from 16 to 20 May 2016 at NaNA conference hall in Kanifing, was funded by the African Development Bank (AfDB).
The forum was aimed at familiarising the organisations with some of the possible dangers such as money laundering in accessing finance from international donors.  It was also to expose the participants on how terrorist organisations take advantage of NGOs to cover up their terrorism activities.
Speaking on the occasion, FIU director general, Yahya Camara, said NGOs play a vital role in the world economy and many national economies.
He noted that the operations of NGOs complement the activity of the government and the private sector in providing essential services, comfort and hope to those in need all over the world.
"The ongoing international campaign against terrorism financing has unfortunately demonstrated that terrorists and terrorist organisations exploit the NGO sector to move funds, logistical support and recruit members for their operations," he said.
"This misuse not only facilitates terrorism activity but also undermines donor confidence and jeopardise the very integrity of the NGOs."
The FIU director general said protecting the NGOs sector from terrorism abuse is both a critical component of the global fight against terrorism and a necessary step to preserve the integrity of NGOs.
NGOs are said to be vulnerable to abuse as they have access to considerable sources of funds and are often cash intensive.
Alagie Darboe of the FIU division of research and analysis said developing cooperative relationships among the public private and NGO sector is critical to raising awareness and fostering capabilities to combat terrorist abuse within the sector.
Read Other Articles In Article (Archive)