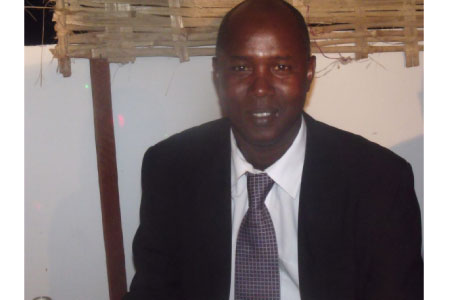 The State visit by His Excellency President Ma Ying-Jeou of the great Republic of China (Taiwan) has demonstrated his true friendship and love for the Gambian people.
Distinguished invited guests during the state banquet at the Kairaba Beach Hotel on Wednesday 11th April were taken by surprise to the physical fitness of His Excellency President Jammeh and President Ma.
A well done 20 push-ups which will go down to world history record is not just a joke.
It demonstrated a fulfilled promise they made three years ago to do a physical fitness they all like.
The Gambia and China (Taiwan) relationship is just like a mobile phone and sim-card, which nothing can ever separate, said by popular 'Dahaba.As a result both Presidents have demonstrated that.
Push-up physical fitness needs to be promoted for good health. Sports Men and Women who do push-up know what it means to their health and physical fitness. Therefore, this friendly exercise has ended joyfully with both Presidents to earn them prestigious Sportsmanship record, congratulations!
It is against this brilliant initiative that I wish to encourage all the Gambian and Taiwan youths to emulate our two leaders. The secret to a healthy life is demonstrated by President Jammeh and President Ma; indeed anyone who needs to be physically fit, breath fresh air, have beautiful chest and live longer life should practise to do 20 push-ups every day twice, Morning and Evening. To this end one can know if you are physically fit or not. Push-up can do everywhere at any time shown by our great leaders
Read Other Articles In Article (Archive)