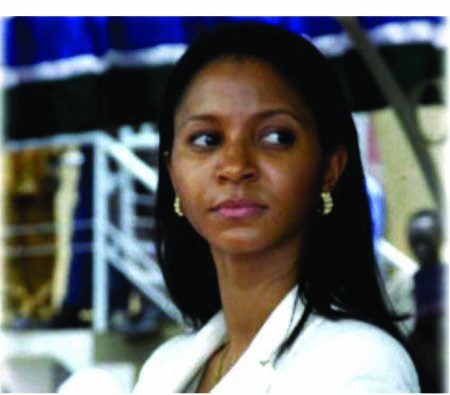 The First Lady, Madam Zainab Yahya Jammeh Thursday launched the Early Infant Diagnosis in The Gambia at a ceremony held at the Jammeh Foundation for Peace Hospital in Bundung.
The launching ceremony was graced by Vice President and Women Affairs Minister Dr Isatou Nije-Saidy, cabinet ministers and other senior government officials.
In her launching statement, the First Lady said that since the emergence of effective HIV/AIDS treatment, children in The Gambia have always been tested at the age of 18 months.
Efforts are also being made to ensure early testing of children at 6 weeks, she said, adding that it was for this reason her office has joined efforts with partners to launch the Early Infant Diagnosis in The Gambia.
"The work of the Organization of African First Ladies against AIDS (OAFLAA) has interestingly visibly made real difference in the lives of those infected and affected by HIV/AIDS", said Madam Jammeh.
According to her, this achievement could not have been possible without the unflinching support of their husbands and heads of state who continue to deliver on their promises.
OAFLAA remains committed to the ideals of UNAIDS and their various commitments, global vision of getting to zero discrimination; zero HIV new infections; and zero Aids-related deaths, she added.
"Our campaign to prevent transmission of HIV/AIDS from mothers to babies is crucial", she said, adding that over the years, the prevention of mother-to-child transmission had improved and currently there are 32 PMTCT sites across the country, which are integrated into reproductive and child-health clinics.
In 2013, she also said, 50,251 pregnant women were tested and received their HIV result and out of that number 773 tested positive of which 729 were provided with PMTCT to prevent the transmission of HIV to their babies.
All this remarkable progress was made on PMTCT, and the situation indicated that a lot more needed to be done, particularly with regard to male involvement and access to treatment and resource mobilization, stigma and discrimination and geographical coverage, she stated.
"It is worth noting that PMTCT is the goal standard for Aids and MDGs approach. It serves as key entry point for prevention, treatment, care and support services to whole family", she said.
However, she added, out of the 72 RCH sites only 22 are providing free PMTCT services, thus the need for mobilizing more resources to expand quality coverage.
The vulnerability of women and girls of HIV/AIDS remain high globally and women are at the very center of human life, families and communities, and if they are robbed of their rights and dignity, they are losing the opportunity to tap half the potential to achieve the MDGs, she continued.
However, she stated, The Gambia continues to make tremendous strides to curb HIV/AIDS epidemic as major developmental challenges.
"The road before us is clear and we can actually reach there with smart investment while capitalizing on scientific advancement and evidence", the First Lady said.
World leaders have made new promises bold, tangible and realistic, she said, adding that these promises must now be delivered in every country and community to every needy person.
"We are here to make difference; we are here to demonstrate to all and sundry that people living with HIV/AIDS are brothers and sisters, husbands and wives, uncles and aunts, mothers and fathers and our friends", Madam Jammeh said.
"They play an important role in our lives, and we want to share with them their joys and difficulties. We want to treat them as ordinary people and show them love. We want to show them that they can live in peace and contribute their quota to national development", she stated.
In fact, people living with HIV/AIDS are represented at the National AIDS Council and are fully participating in all interventions to curb the epidemic, she said.
For his part, the Health and Social Welfare Minister, Omar Sey, said the launching of the campaign was a stirring affirmation of confidence that "we can turn back the tide of HIV/AIDS and secure the future of our people, especially our children".
"Many of our children have been and continue to be affected by this epidemic, either because the virus has infected them during birth, or because they have become orphans due to AIDS-related death of their parents", Minister Say said.
HIV/AIDS has caused a sharp increase in child mortality while at the same time increasing the number of orphans, he added.
"We are in a defining moment"," the health minister said. "It is time to agree on a transformational agenda to end this epidemic; one that will achieve our vision of zero new HIV infections, zero discrimination and zero AIDS-related deaths".
Read Other Articles In Article (Archive)