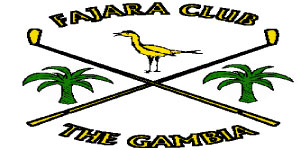 The Fajara Club was indeed busy last weekend, not only by hosting the Captain's Day Golf, Tournaments and Awards for Professionals and Amateurs but also by hosting, last Saturday, the Club's Annual Fajarathon. A 'Junior Fajarathon' was held at the Club the previous week.
The 'Fajarathon' is a fund-raising project that pits 6 teams, each with 6 players, competing in 6 different sporting disciplines.
The disciplines are: Golf, Badminton, Tennis, Squash, Swimming, Darts, Pool and Boules.
Commencing with golf Saturday morning, most of the competitions began early afternoon. Points were awarded for 1st place down to 6th place and tallied up accordingly.
The final places of the teams are as follows: 1. Just Managing – 66 points; 2. Wow – 59 points; 3. The Old Bar Stewards – 48 points; 4. Fancy Socks - 42 points; 5. The Office – 38 points, and 6. Fajara Babes – 34 points.
In addition, other fundraising activities took place with tombola, and a variety of raffles. The Main raffle prize was two return tickets, Banjul/Las Palmas, issued by BINTER CANARIAS, which was a superb prize donated by the airline in question.
The second main raffle prize was a gift voucher issued by El Corte Ingles to be spent at any of their stores in Spain.
A great time was had by all and both the Junior and Adult Fajarathons provided excitement to children and grown-ups alike.
Read Other Articles In Article (Archive)