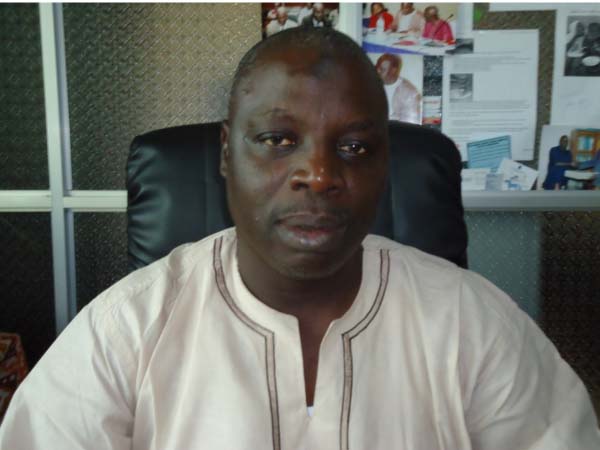 Officials of the Directorate of Health Promotion and Education Unit at the Ministry of Health and Social Welfare recently held a day's sensitization meeting with district chiefs, community health nurses (CHNs) and public health officers on the need to intensify the Ebola awareness campaign across the North Bank Region.
The activity aimed to support district chiefs to hold meetings at district level on Ebola with CHNs and public health officers.
The day's session was held in Kerewan in the North Bank Region. 
Speaking on the occasion, Kemo Jabbie Gassama, a representative from the Governor's office, commended the Ministry of Health for strengthening public awareness on the deadly Ebola disease.
He called on district chiefs to support the dissemination of information on Ebola, in order to contribute to the country's efforts of maintaining an Ebola-free society. 
Buba Darboe, programme manager at the Directorate of Health Promotion and Education, thanked the World Health Organization and World Bank, for providing funding in complementing health sector efforts in strengthening public awareness and prevention of the Ebola virus. 
He added that district authorities play an important role in strengthening message dissemination, noting that it would contribute to positive behavioral changes on the practice of handwashing.
He also informed the people about the service 1025 hotline, to enhance timely response and management of any suspected case.
Chief Ebrima Ansu Tamba Jammeh of Upper Badibou noted that social mobilization is vital in raising public education on the deadly disease.
He said chiefs and alkalolu are instrumental in complementing the government's efforts in the adoption of best practices. 
Lamin Kanyi and Isatou Gibba, health education and promotion officers, urged chiefs to promote regular hand-washing and report any suspected case to the nearest health facility.
Musa Camara, regional public health officer, and Ansumana Manneh of Regional Health Team for Essau and Farafenni, said the campaign calls for the concerted efforts of all, and called on the chiefs and alkalolu to advocate for positive behavioral change. 
They noted that Community Health Nurses and public health officers are key in the community outreach sensitization on Ebola.
The officers urged district chiefs to ensure that appropriate messages reach the people, in order to bring effective social mobilization on the response.
Chief Momodou Chatty Cham of Upper Nuimi gave assurance of their support in strengthening community outreach awareness on Ebola.
Mbassin Bojang of NDMA said the fight against Ebola calls for collective efforts and, therefore, all hands must be on deck in the crusade.
Read Other Articles In Article (Archive)