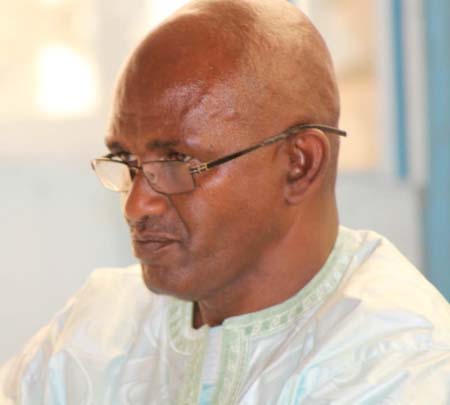 Former officer in charge (OC) of Barra police Station Omar Jawo, who last week testified before the TRRC's regional hearings in Essau denied allegations advanced by many witnesses that he (Jawo) led the former president Yahya Jammeh's witch hunters in 2009 in Essau.

However, Jawo, who was born at Samba Tako in 1960 in URR, admitted that he only participated in arresting people and escorting them to Baba Jobe's compound in Kololi.
He recalled that the witch hunters came when he was a superintendent, adding that he saw a car at the police station carrying Solo Bojang, Salifu Corr, Saikho Jallow and 5 witch hunters who were dressed in reds and holding mirrors and horns in their hands.
He added that he also saw the green boys and girls. As Solo approached him, he said, he (Solo) informed him that they were sent by Jammeh and when he asked about their mission, they told him that they were to capture witches and wizards in Barra and Essau.
"I linked them with my police commissioner, Kebba Jammeh, and I told him that I was surprised to see these people around. The commissioner told me that they were at the police headquarters last week and the IGP complied, so I must comply. But I reminded him that it was unlawful."
He adduced that the role Saikho Jallow, Solo Bojang and Salif was to arrest alleged witches and wizards.
Narrating the scene, the former senior police officer said the operation started at Barra and ended at Essau, adducing he was involved in the arrest and escort.
"I accompanied the witch hunters to carry out their job, but I couldn't do anything because it was an order from the head of state."
He, however, denied taking a lead role to capture alleged witches and wizards, saying he was just accompanying them to do their job. He admitted that the arrest of the alleged witches were unlawful, adding that he participated but couldn't do much, amid arrest and imprisonment.
He testified that after capturing the alleged witches and wizards, they took them to the Bantaba and then to Forth Bullen in Barra.
Lead Counsel Essa Faal told him that the allegation was that he (Jawo) was present when a victim Lamin Ceesay was beaten, however, he replied that he saw Lamin Ceesay being handcuffed but he didn't witness him being beaten or saw a blood on his face.
The witness continued to testify that that Salif Corr and Saikho Jallow wanted to arrest Alhaie Faye in his house but he decided to call him in his office to negotiate with the soldiers not to take him.
He said he was also taken by the witch doctors to arrest Alhagie's father, saying it was not him physically that did the arrest.
Explaining what he witnessed at Baba Jobe's compound, he pointed that he saw some people crying and some urinating on themselves.
"Solo Bojang ordered for me to be given concoction to drink but it was not the one from 'kobejara.' After drinking that nothing happened to me but I knew if I had drunk the kobejara, I would be unconscious, develop heart problem and would have urinated as well."
He apologised to the victims and urged them to understand that he was as well a victim; adding that the motto of 'Never Again' should be observed by all people.
Read Other Articles In Article (Archive)