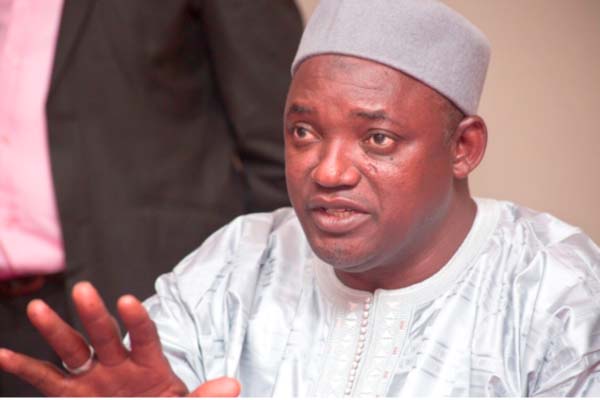 In his condolence message to the families of victims of 4 December capsized boat, President Adama Barrow has declared his government's readiness in providing additional support to the Attorney General Chambers to help fast track prosecution of human trafficking cases in the country.

Mr. Barrow said that his government has taken a renew measure to strengthen the efforts against trafficking in person (TIP) under the Ministry of Justice to effectively execute its mandate.
"Government will provide additional support to the Attorney General Chambers to fast track prosecution of cases involving human trafficking, while law enforcement officials are also instructed to increase surveillance and arrest for diligent prosecution of criminals involved in human trafficking," he stated.
President Barrow's condolence message was as a result of tragic death of confirmed 60 Gambian youths on the Mauritanian coast.
The 60 deceased were part of the over one hundred and fifty (150) people that were on the way to Europe through popular route known as 'backway' for greener pastures. The capsized boat was said to have originated from Barra, a small town in North Bank Region, and the over 150 passengers comprised young men and women.
President Barrow described the incident as a 'national tragedy,' saying it is a matter of great concern to the government. He emphasised that his government has established a full police investigation to get to the bottom of this national disaster as the "culprits will be prosecuted according to law," he assured.
However, for the purpose of rapid response to such situation, he said his government has already established a national centralised coordinating center comprises of cabinet ministers, heads of security agencies, stakeholders and specialised institutions mandated to deal with such emergencies.
Read Other Articles In Article (Archive)