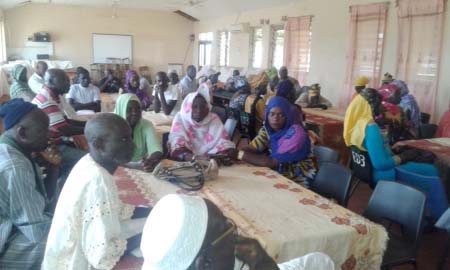 Education for All Campaign Network The Gambia (EFANET) on Saturday organised a daylong cluster and community sensitisation fora geared towards promoting the enrolment, retention, performance and completion of girls in school.

The synergies were held at the regional education directorate in Kerewan and Essau Lower Basic School in the North Bank Region.
The programmes targeted mothers club, school girls, teachers, cluster monitors and community leaders.
Saite Gaye, national coordinator of EFANET Gambia, said education for all enhances national development and contributes to sustainable livelihood development.
He said there is a need for parents and opinion leaders to change their attitudes and behaviours towards girls' education at all levels.
Mr Gaye said girls' education is a right that must be respected, adding that "investing in girls' education is investment in the future for all".
He pointed out that communities, parents and religious scholars are the driving force for motivating girls to go to school and stop all forms of discrimination against women and girls.
Karamo K. Kinteh, regional chairperson for EFANET NBR chapter, commended their partners for the support in promoting enrolment, retention, performance and completion of girls' education at levels in schools.
He expressed concern on the low performance and completion of girls in schools and called for concerted efforts to remedy the situation.
Alhaji Tamba S. Kinteh, community leader of Kinteh Kunda Janneh Ya, hailed EFANET for the initiative of raising public awareness on the importance of girls' education.
He said this would complement the government's women empowerment initiatives and enhance socio economic development of girls.
Read Other Articles In Article (Archive)