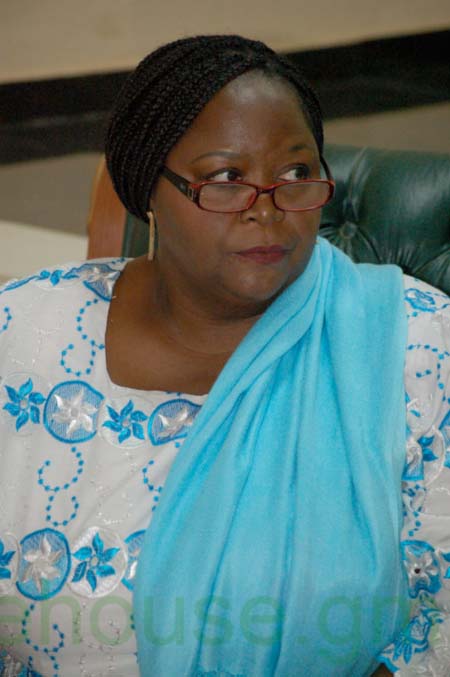 The Food and Agriculture Organisation (FAO) and The Gambia government recently signed a community-based dry-land forest management project to the tune of US$3.07 million.

The five-year project, funded by the Global Environment Facility (GEF) and co-financed by FAO, the Gambia government, ADWAC and NACO, would build on the successes of the past projects and programmes.
The project is designed to halt environmental degradation and the growing threat of desertification in The Gambia. It will empower communities with the legal security, skills and knowledge necessary to sustainably manage their natural resources and conserve the remaining biodiversity.
The project was signed by the Minister of Environment, Climate Change and Natural Resources, Pa Ousman Jarju on behalf of The Gambia government, and the FAO country representative, Perpetua Katepa-Kalala, on behalf of the UN agency.
Speaking at the signing ceremony, the FAO country representative said desertification and land degradation are major environmental issues faced by The Gambia.
"This is highly pronounced in the northern regions of the country," she said, adding that at the beginning of the 20th century, most of the Gambian territories were still covered by dense forests.
"By the year 2010, the forest cover was about 44% of the total land area of which only 1.1 % is closed forest and nearly 70% degraded," she said.
"This is a major threat to poverty reduction, eradication of hunger and continued development of the affected communities, especially on the north of the country."
The FAO rep said the forest management project is expected to address the underlying driver for degradation of dry land forests such as unsustainable and uncontrolled resources extraction and forest fires, increasing population pressure and lack of adequate socioeconomic livelihood opportunities.
The project will be implemented in the areas north of the River Gambia: North Bank Region, Central River Region, Upper River Region north and Lower River Region.
Apart from reducing forest degradation, the project would strengthen policy and institutional capacity for sustainable dry land forest management, community-based sustainable dry land forest management and rehabilitation, and project monitoring and evaluation and information dissemination.
For his part, Minister Pa Ousman Jarju said since 2010, The Gambia government had been working closely with FAO to come up with a project concept.
"Today, we are happy the project has been approved for full implementation," he said.
He noted that FAO's support to the government to remedy the negative impact of the deforestation "is a step in the right direction".
Minister Jarju said that over the years, the government in partnership with the FAO had made some strive in community forest management.
Read Other Articles In Article (Archive)