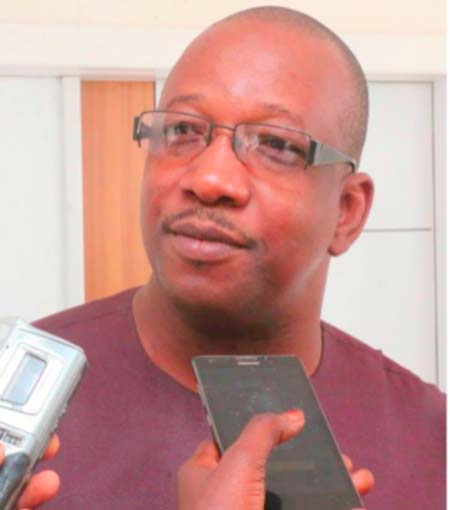 The secretary general and party leader of Gambia Democratic Party (GDC), Mamma Kandeh, over the weekend revealed at a rally held in Fula Bantang that President Adama Barrow is a GDC member.

The politician affirmed that the GDC party is for all Gambians, citing Barrow as one of them.
"GDC has no border and on our development plans, we don't look whether a particular person has supported us or not. If I am elected, I will serve as a leader of all and will also work for the interest of everyone."
He called on Gambians to open their eyes to know who is ready to develop the country or fooling people. He added that he heard the request from the people of Fulladu as regards to their rice fields, saying the rice fields can feed the whole of Africa if there is support.
He promised to support and called for empowerment of the people of Faladu to cultivate their rice fields. "The vegetable we use in hotels are imported from Senegal. Can't we empower our own people to work on their fields?, he asked."
Mr. Kandeh said that health, education and security sectors have all been politicised and broken, while pointing out that a country cannot move forward without them.
"They have been saying oppositions don't work but not now because we have seen what GDC is doing for the people."
Talking about the three years, the Jimara politician recalled that it was Barrow who promised three years after being elected. He said it's coalition agreement which he was not a party to, but adds that "Barrow refused to honour his promises and harmed his integrity."
Mr. Kandeh criticised Mr. Barrow for not helping those in need, saying the bus he claims to be driving will soon stop because he is just a driver."
MC Cham Jr. a member of GDC, highlighted that GDC is a Gambian party and they have no idea of bringing differences among people with regard to their tribe.
"GDC don't promote tribalism because we believe in one people for the development of the country."
He pointed that Kandeh is the first person who is working for the development of the country without being elected president. He added that his projects are sprawling from Banjul to Koina.
"He has developed so many useful places, drilled lot of boreholes, gives milling machines and more to the communities."
The defected member from Barrow's National Peoples Party (NPP), Momodou Jallow, called on the citizens to vote Kandeh as president because of his kindness and love for the country.
He added that Kandeh is the only one among politicians who is at all times helping people irrespective of their tribe, religion or party affiliation.
Read Other Articles In Article (Archive)