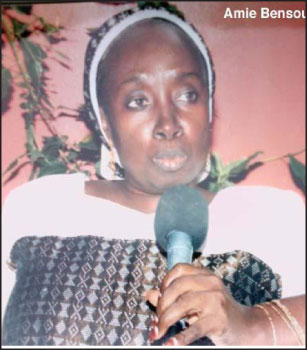 The British High Commission which represents the European Union (EU) in The Gambia has released a statement regarding the recent detention of Mrs Amie Bensouda and Imam Baba Leigh.
Bellow we reproduce the full text of the statement:
"The British High Commission representing the European Union locally in The Gambia expresses its concern over the conditions of the recent arbitrary detention of Mrs Bensouda, a well-known lawyer and human rights defender, and Imam Baba Leigh.
"Although Mrs Amie Bensouda has now been released on bail, access to Imam Baba Leigh by family and lawyers is reportedly denied.
"Such conditions and actions by the Gambian State are incompatible with the human rights commitments made by the Government of the Republic of The Gambia to a range of international treaties.
"These detentions also call into question the commitment of the Government of The Republic of The Gambia to the human rights provisions of the EU/ACP Cotonou Agreement.
"The EU looks forward to discussing human rights issues during its next political dialogue with the Government of The Republic of The Gambia."
Read Other Articles In Article (Archive)