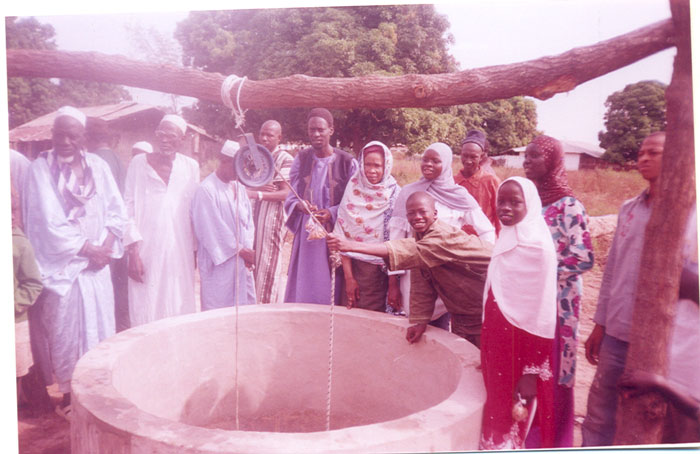 The community of Kerr Cherno Omar in the North Bank Region have expressed their heartfelt and profound appreciation to Mrs. Hafsa Brohier, a UK-based philanthropist, for her immense contribution not only to the village but the country at large.
Mrs. Brohier, who has over the years contributed in many ways ranging from the provision of mattresses and clothes to the village, digging of wells to the construction of an Islamic school in the village was introduced to the village through Alhagie Baba Jallow of Huda Wal hakani, a charitable organisation based in Kotu.
Speaking to The Point yesterday, Mr. Alhagie Basiru Jallow, Alkalo of Kerr Cherno Omar, who is also the manager of the school, highlighted some of the contributions that Mrs. Brohier has brought to the village especially to the Islamic school.
According to Mr. Jallow, yes government is doing all it can but there is still need for other philanthropists to complement its efforts. He added that Mrs. Brohier came forward to help fund the digging a well for the village. This, he went on, was as a result of the fact that the villagers had to walk a long distance to fetch water.
"She has done a lot for the village and the Islamic school through the provision of mattresses, digging of wells and the provision of clothes. However, this is not the first time for her to do so because she has been doing it in some parts of the country," he said.
Mr. Jallow on behalf of the community, the school and on his own behalf commended Mrs. Brohier for complementing government efforts towards poverty eradication, education for all and the provision of safe and clean drinking water.
Read Other Articles In Article (Archive)