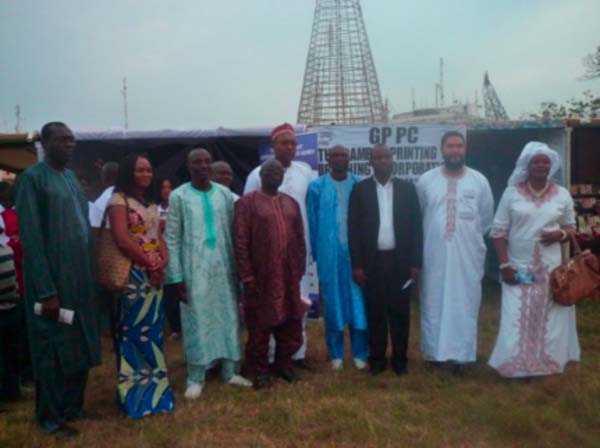 The Gambia Chamber of Commerce and Industry (GCCI) Saturday launched Marche Jula 2014 at July 22nd Square in Banjul.
Marche Jula 2014, which has brought together small and medium enterprises and other business entities from The Gambia and the sub-region, is on the theme: "Unlocking the potential of SMEs through partnership."
Speaking at the ceremony, Muhammed Jagana, president of GCCI, said Marche Jula seeks to promote small and medium enterprises (SMEs) and they are excited to hold it in Banjul the capital city.
Banjul historically has always been a great trade route, where a lot of people in West Africa come to buy and sell their produce.
GCCI is a facilitator for businesses, both for GCCI members and non-members, Jagana went on, adding that organizing the Marche Jula is part of services the chamber extends to members, be they medium, small and large.
Trade fairs are targeted at bigger corporate members, so they came up with the idea of Marche Jula so that SMEs and women could be empowered to display their products and services to a larger audience, Jagana said.
Commenting on the theme, Jagana said they are trying to get local businesses to partner with regional businesses, and have representatives from the chamber in Ziguinchor, southern Senegal, and hope they would collaborate with Gambian businesses to exchange ideas, network and develop their market.
Modou Lamin Ceesay from the Ministry of Trade said the theme is in line with the government's efforts to create employment, income generation and help in poverty alleviation.
The government is aware of the problems faced by small and medium-sized enterprises, according to Ceesay, and that a public private partnership unit had been established at the Ministry of Finance in Banjul.
The government would continue to formulate and adopt policies that are geared towards creating a conducive business environment, he continued, and commended the BCC and GCCI for the initiative.
The deputy Mayor of Banjul, Aji Awa Sillah-Njie, said they are pleased to host the 4th Marche Jula and excited to partner with GCCI.
Banjul has always been and continues to be a center for trade and commerce in The Gambia, she added.
It was, therefore, timely for them to embark on this initiative with GCCI to sensitize and promote business under the theme: "Unlocking the potential of SMEs through partnership."
The council is always ready for such partnership, the deputy mayor went on, and used the opportunity to encourage women and youths to get involved in enterprising activities and be part of the process of developing the country through the creation of cooperatives, she continued.
According to the organizers, Marche Jula 2014 will run until 20 December 2014.
Read Other Articles In Article (Archive)