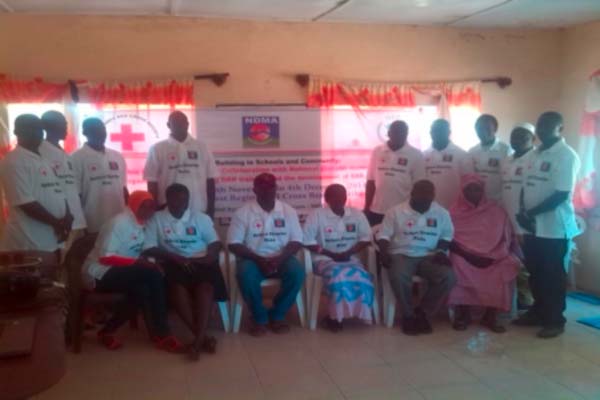 West Coast Region disaster management office Sunday commenced a five-day training for 15 community members and teachers on Disaster Risk Reduction (DRR) Resilience building in schools and communities at the Regional Red Cross Branch in Brikama.
The training, organised by the Gambia Red Cross Society, in collaboration with the National Disaster Management Agency (NDMA) and the World Food Programme (WFP), was funded by the European Union (EU).
The training aimed at promoting and facilitating the development of strong DRR plan for Jamisa Upper and Lower Basic School and the community of Jambarr Sanneh.
Speaking at the opening ceremony of the training, the head of disaster management and food security at the Gambia Red Cross Society, Buba Darboe, said the project is a tripartite agreement between the Gambia Red Cross, the National Disaster Management Agency (NDMA) and the World Food Programme to build the resilience of the community with the two schools.
The project is a pilot initiative, he said, adding that the Gambia Red Cross was contracted by the NDMA to conduct the training.
According to him, the training would focus on both theory and practice in which risk mapping would be done.
He said the community and the two schools would follow the plan for the next two years. "The idea is how to prevent flood risk in the community," he added.
Darboe commended the NDMA, WFP and the EU for showing interest in the welfare of the people of Jambarr Sanneh.
Binta Sey-Jadama, regional disaster coordinator, said the training is a continuation of the EU-funded project to minimize the risk of flooding in Jambarr Sanneh, which were identified as a disaster hotspot. The two schools, she said, are prone to flooding and during the training a plan would be drawn on how to address the flooding.
The community members would actively take part in the planning, he added.
Read Other Articles In Article (Archive)