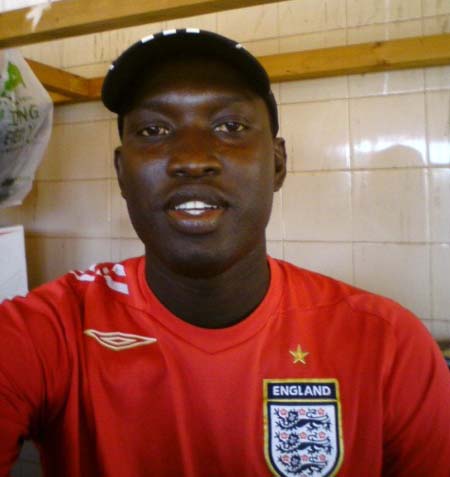 Hatab Jobe, Gunjur zonal team coach, has said he was being undermined in decision-making by some his coaching staff, which resulted in their defeat to Serrekunda East.
He was however quick to add that as leader of the team he would take the blame for the loss.
Head coach Jobe said he knows the intensity of his players and the distance they can cover but when he wanted to take off Arfang Jobe midway into the second period some of his coaching staff insisted he should not substitute him.
"Gambians should understand that you should not look at a player as he plays but should know the intensity of the player to be able to know exactly the number of minutes he can play in a game," he remarked, saying from 1 to 75 minutes he knows most of the players can do it but after that period they only manage. Those are the times experience players will capitalize on the other team and unfortunately this was what happened to them.
"All the time I keep telling my players that football is a 90-minute game that you need to play to the final whistle," he went on, saying the Super Nawetan is community football and there are things one would want to do that others would not understand.
"I know the type of players I have," added coach Jobe, who also said there was a time during the final 15 minutes of the game he wanted to take a decision as a coach to substitute Arfang Jobe, whom he described as a good player with his own capability.
"I know the capacity of players I have," he added, saying that was not a game they should have drawn talk less of losing.
"I was going in for an attack to beat Serrekunda East, which was the best way but some people were complaining that I should not do so," the Gunjur gaffer stated, saying that although he has the final decision he respects the opinion of the people within his group.
"I know the distance Arfang can cover. If it was left to me, when Serrekunda East were attacking I would have dropped Saikouba at midfield to do the carrying up for me with Malang Jasseh up front because we were pressing and could have beaten East," he highlighted.
"This is football, sometimes you make mistakes and you are punished, but as a leader I have taken the blame," he said, but described the game as fair. 
Read Other Articles In Article (Archive)